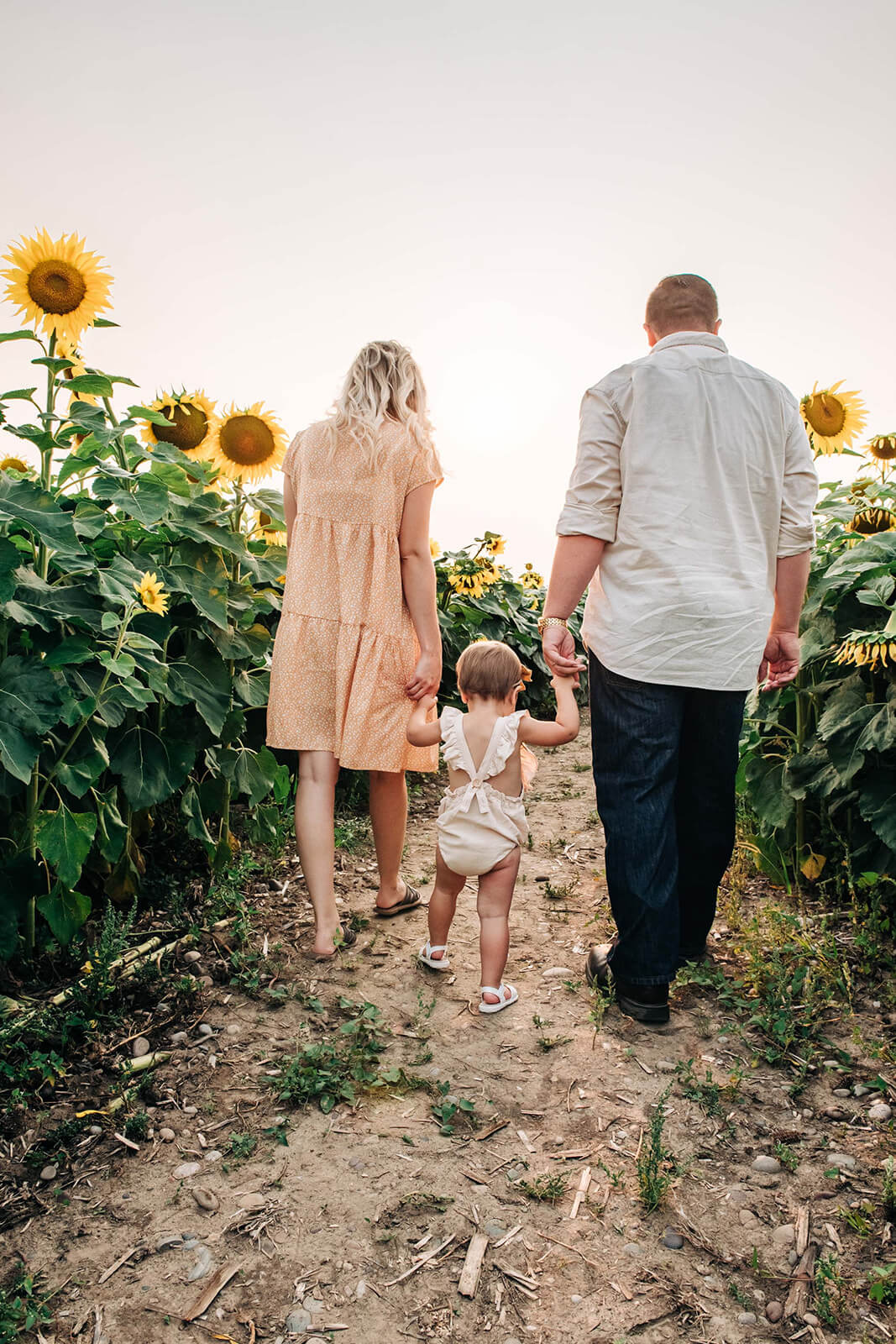 So, you've taken the leap — you've signed up for a session at the breathtaking Grand Teton National Park with your loved ones. Even though you know it's going to be a magical experience, you can't seem to quell the persistent worries of wanting to make sure everything is picture-perfect (pun intended). Trust me, it's perfectly normal — I'm used to being bombarded with millions of questions from anxious families prior to our sessions in the Grand Teton National Park.
One of the most frequent topics that come up with families is what to wear. It's a valid concern — outfits can really make or break a picture. Your dressing sense speaks volumes about who you as an individual are, but in a family session, it is a far more delicate instrument that can express how harmonized and coordinated the family is. That's why I put together this guide for families who are heading down to the Tetons to immortalize their favorite moments. Consult this guide, get rid of all those nagging worries at the back of your head, and look forward to a smooth photo session ahead!
Before we forge ahead, let me give you a quick reminder that, while this guide can help to ease some of your troubles before the big day, it is simply that: a guide. By no means should you follow this if it contradicts your own sense of style — in fact, I find that people look their best when they are truly themselves.
Families
Golden Rule: Keep it Comfortable!
I've had my fair share of families who dress to the nines and find it difficult to navigate the terrain of Jackson Hole. That's why I always make sure to impress this rule on all my clients: keep it simple and comfortable! The rugged environment of GTNP isn't exactly the best for fancy clothes, especially when you're accompanied by children.
While that doesn't mean you should show up in your pajamas, aim to wear something that is both smart and comfortable so that you and your kids can stay content and happy during the session! For example, a flowy sundress for girls and a button-up for the boys tend to look fantastic without constricting anyone.
Don't Overdo It: Follow a Simple Palette of 2-3 Colors
To aim for a classy and balanced family portrait, I would recommend that you try to coordinate the outfits of each member to match one color palette. If each member wears different colors from the next, the family members present a stark contrast to one another, which tends to give off a disharmonized look.
While this is just my opinion, I find that muted and dull tones look overpowered against the vibrant colors of the Grand Teton National Park and cause individuals to blend into the background. Thus, I always tell my clients to wear bright colors or even white to stand out and be the center of attention in the picture. This is especially true in the summer when the magnificent flora of the Tetons is in full bloom!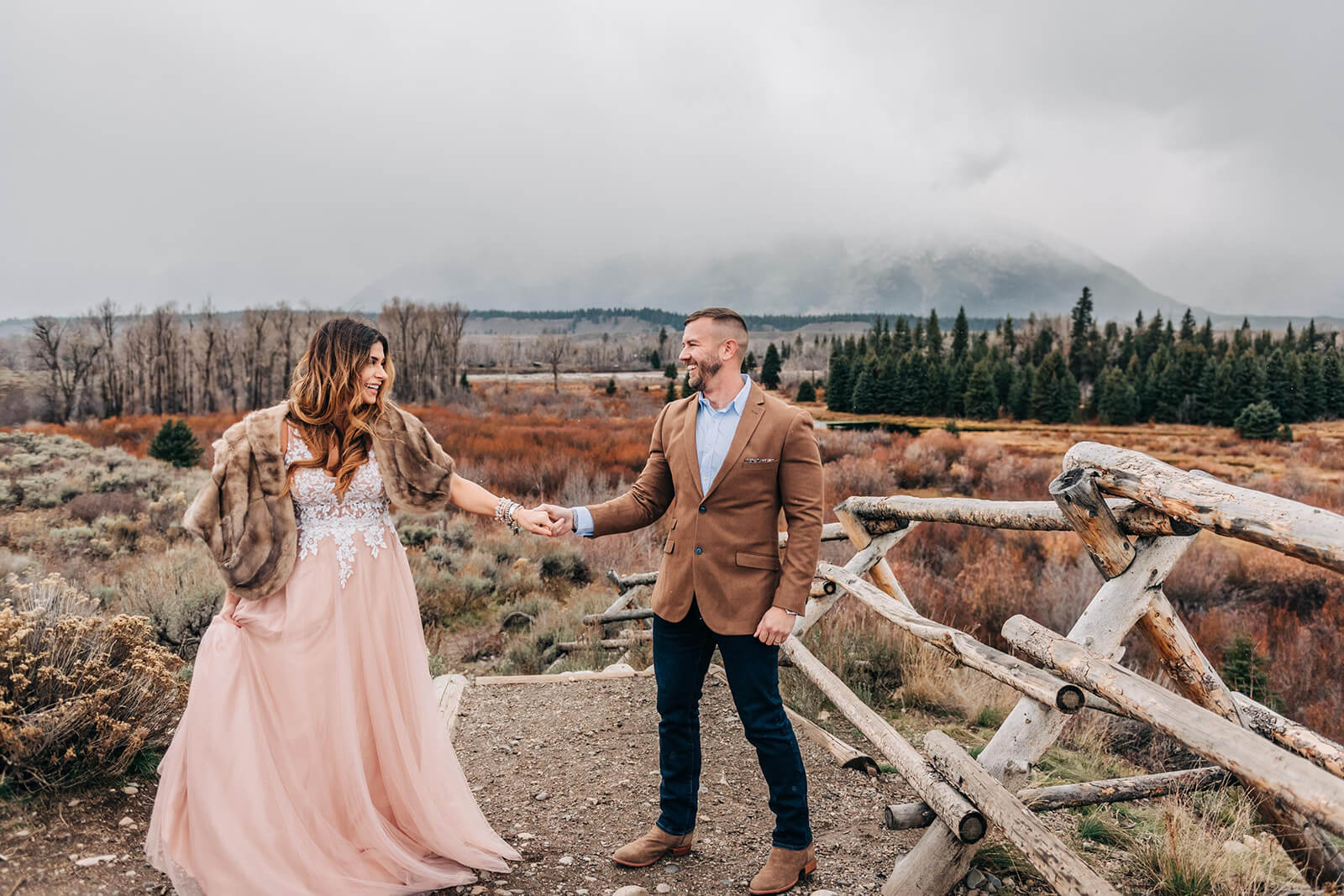 Visual Appeal: Play Around with Layers and Textures
While I wouldn't go so far as to recommend funky textures and mismatched clothing to my clients, a little layering never hurt anyone! In fact, layers have the power to effortlessly class up your outfits and establish your family as a well-dressed bunch.
On patterns, always avoid loud or chunky ones because they will take away from you and your surroundings and add unnecessary noise to the pictures. Instead, go for smaller, more delicate patterns, such as florals or checks. Do not try to put together too many different patterns in your family's outfits, but instead aim for a good mix of patterns and solids.
Finally, do not wear graphics or logos because they are far too loud and out of place amidst the setting.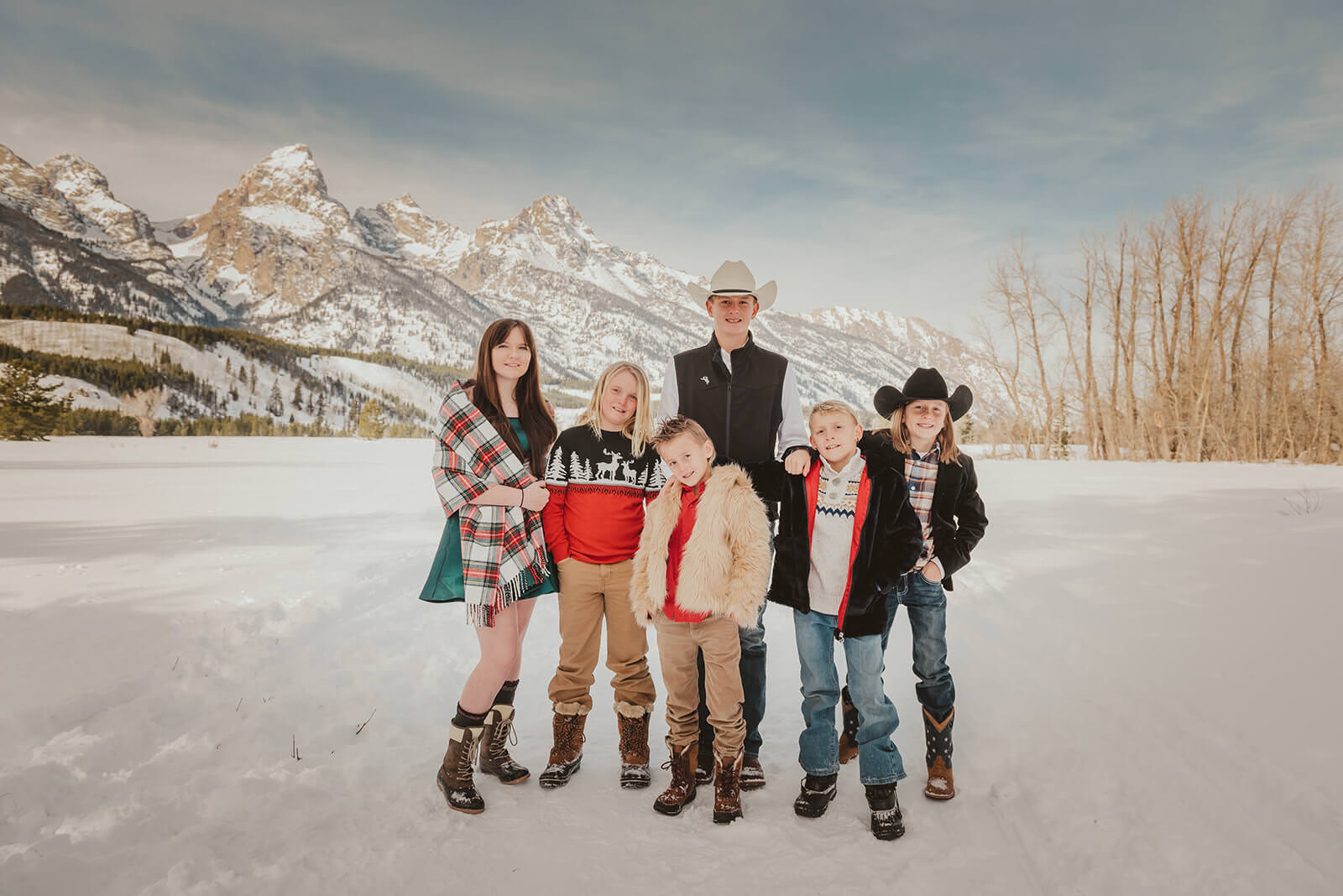 Shoes: Flat and Simple!
Remember that you're going to be walking around on rough and rocky terrain for hours on end — you don't want to be wearing high heels when you do it. Make sure that everyone in the family has on some sturdy and flat shoes that are appropriate for the outdoors. If our session includes some hiking, pick a pair of shoes that has a good grip.
For your kids, try to pick a pair of shoes that is fun while not being overly funky (multi-colored or patterned). One of my favorite shots to take is of the parents holding their barefooted toddler because it really helps to put the kids at one with nature!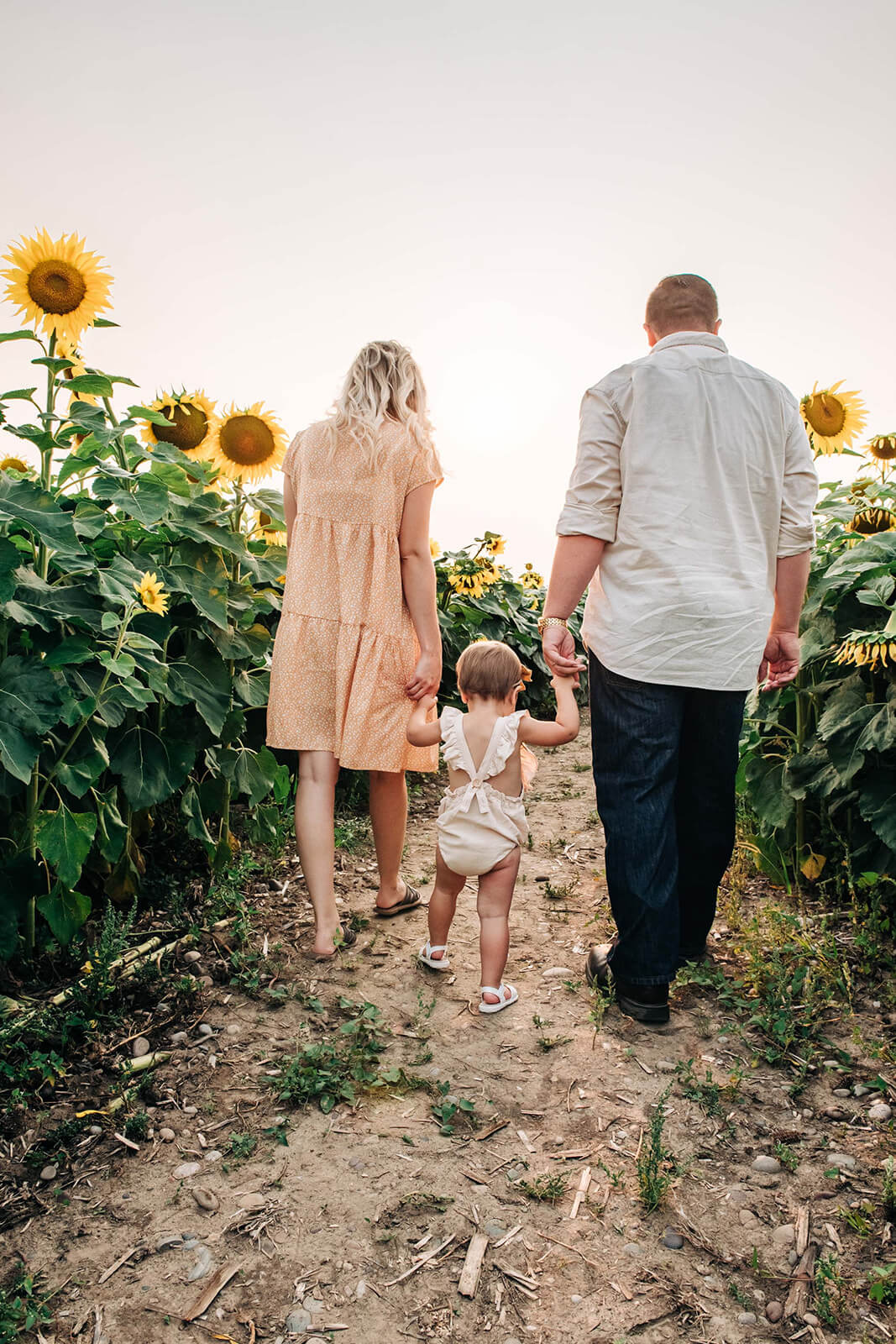 Accessories Can Go a Long Way
This one is especially for the ladies (but the men can also choose to slip on a sophisticated watch). Even if you tend to stay away from accessories in your regular life, trust me when I say that adding just one piece to your outfit can add that extra oomph you'll love to look back on.
Be it a vibrant necklace, a slinky scarf, or even your grandma's watch — an accessory has the power to add both sentimental and stylish value. Even the simplest chain can elevate your outfit.
Pro tip: bring along several accessories to match each outfit since they're so easy to slip on and off!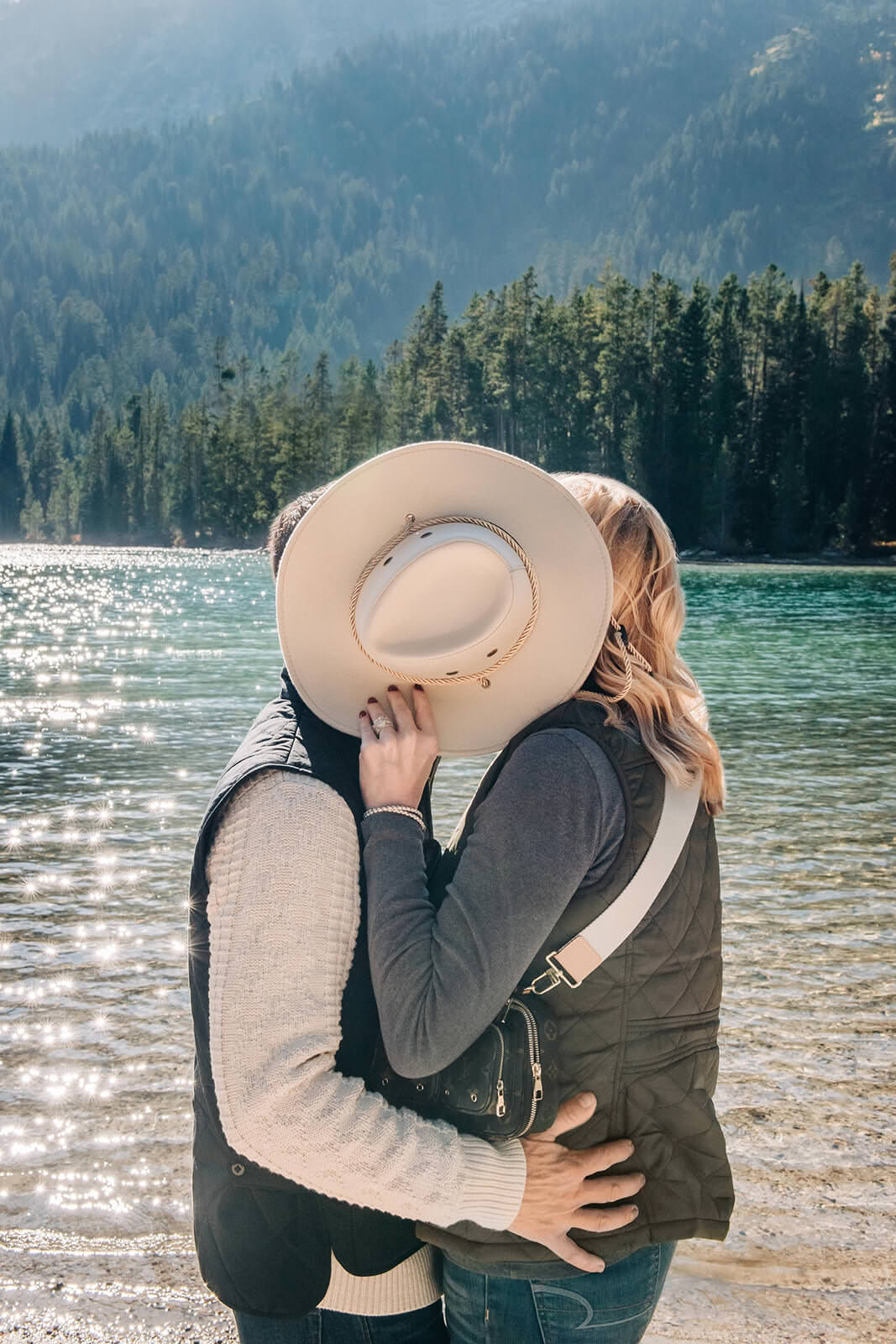 Kids
To make sure your kids stay content throughout the session, it's important to pay attention to their outfits because if they're not comfortable enough, you won't be either! Here are some of my top tips for dressing your kids:
Let Them Show Off Their Own Style
As necessary as it is for parents to pick out their children's outfits, it's also important to let them pick out their own outfits every once in a while, and give free rein to their creativity and freedom. Your family session should be one of those moments: you want your children's personalities to really shine through in these pictures. Just make sure that they don't make any overly rash decisions.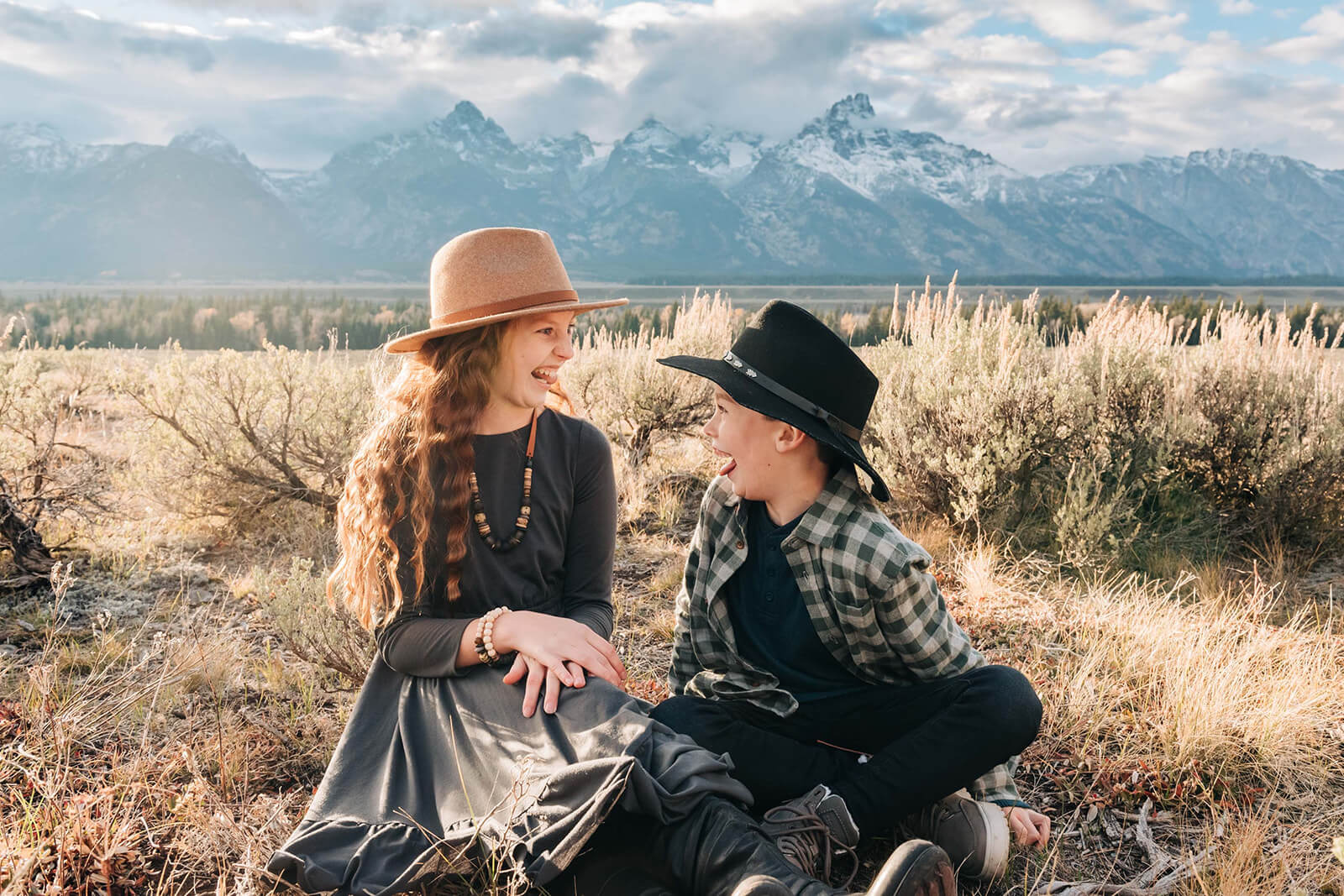 Fitted and Flowy
No, those two aren't mutually exclusive. I absolutely love it when families wear flowy clothing because I find that the movement can really light up the whole picture. That being said, baggy clothing is not it — it generally photographs poorly and makes the children look like they're wearing oversized clothing.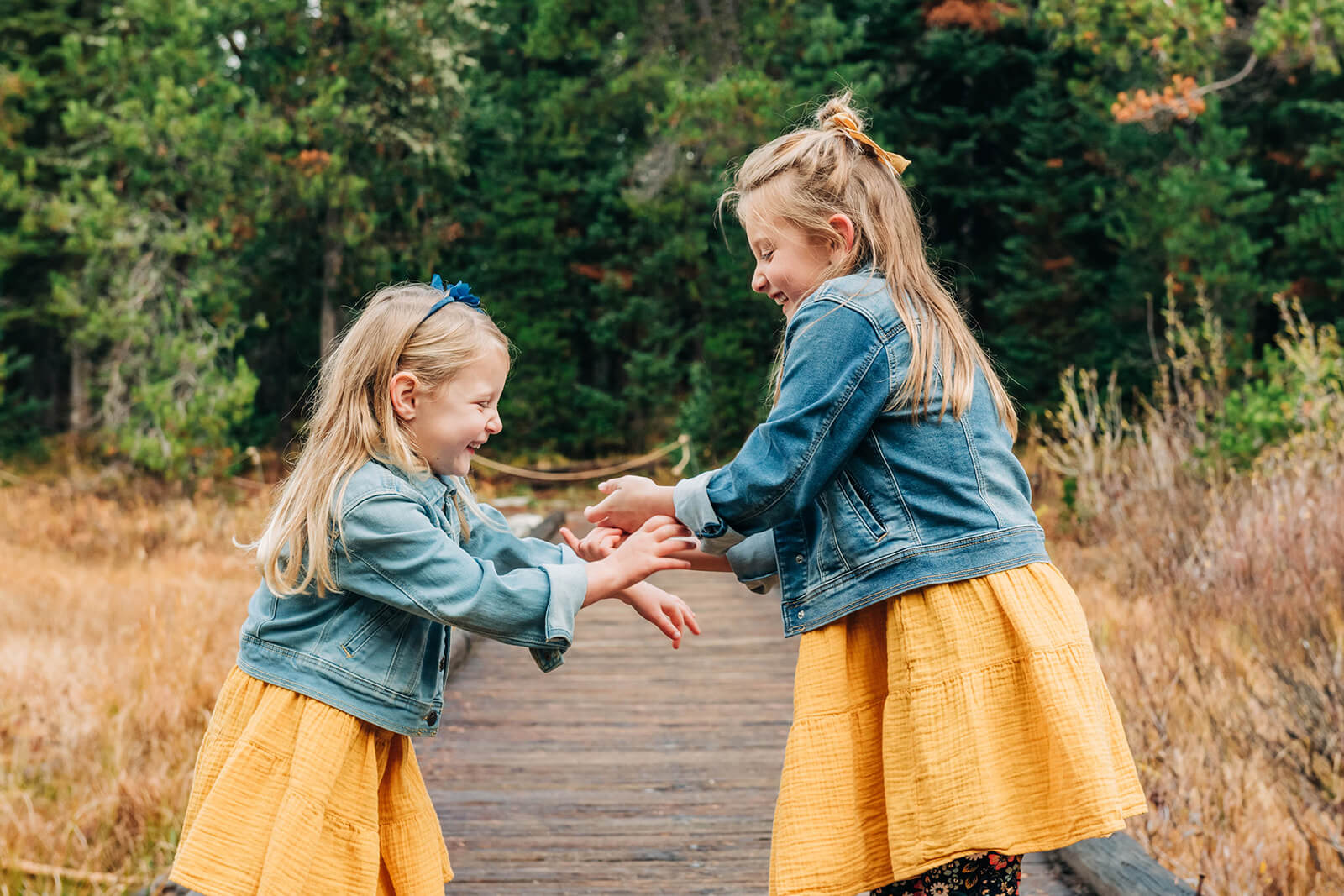 Make-up
Finally, when touching up your features with some make-up, remember the golden rule: keep it comfortable and natural. Instead of experimenting with something new, stick to what you already know and are familiar with so I can capture the authentic you. Avoid layering on the hairspray as well, because the camera can easily pick up on shiny and stiff hair.
If you plan on getting your hair and make-up done by a professional before the shoot, plan the appointment for at least 2 hours before the session starts. Make-up artists are renowned for being particularly picky with the final product and you don't want to run all the way to the Tetons and ruin your make-up!
I always advise parents against putting make-up on the kids because, in my opinion, it is never necessary and will only get in the way of allowing them to display their true selves.