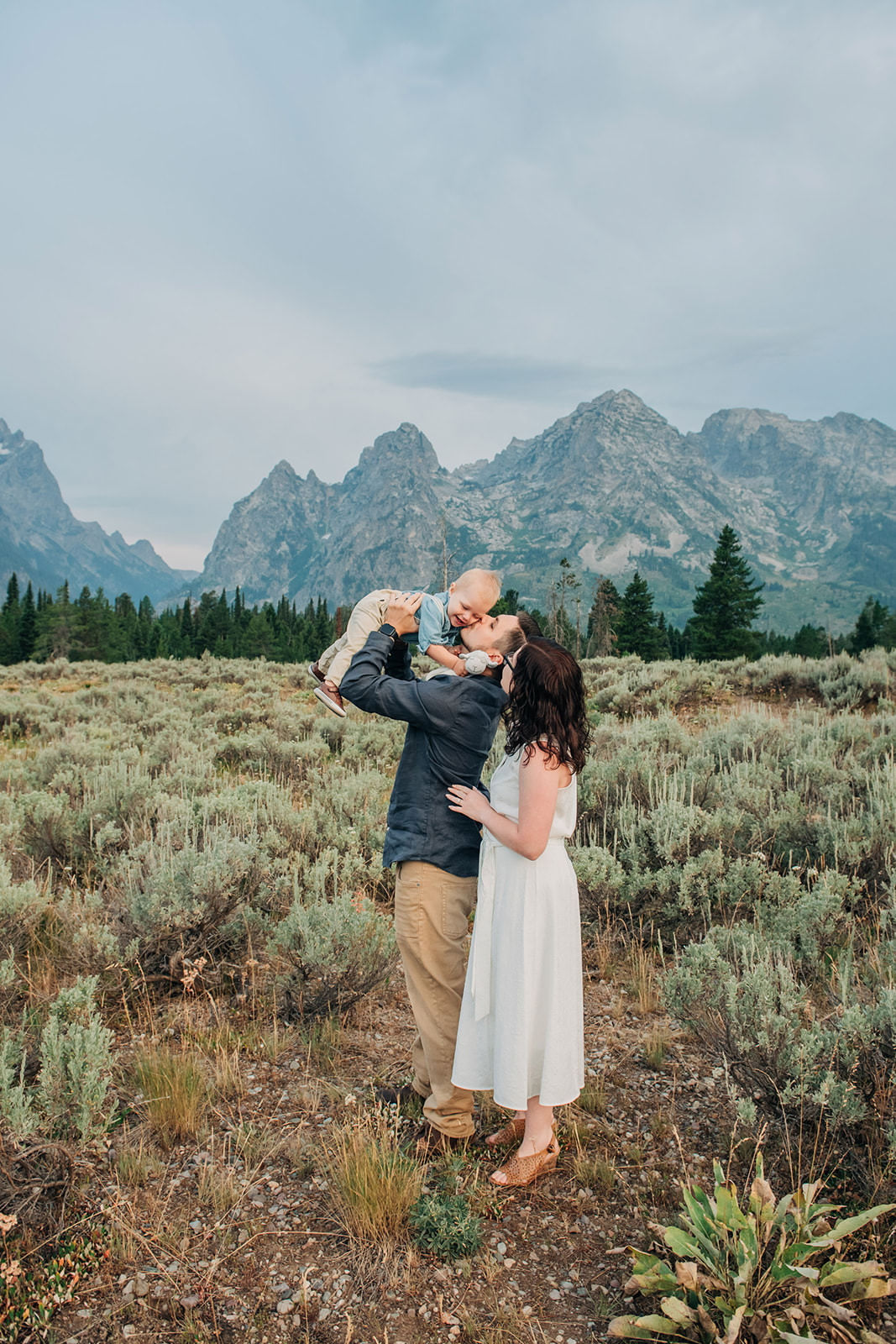 It's a good day when I know I have an engagement session in the Grand Teton National Park to look forward to. I absolutely adore doing photoshoots for couples who are newly engaged because they're so in love and have so much to look forward to that even witnessing it makes you feel all warm inside! For Marisa and CJ's engagement session, I felt this even more than usual because the two have been together for 5 years now and even have an adorable kid, Gavin, together.
I really liked hearing about Marisa and CJ's relationship together because they sounded like the cutest couple ever! You could tell that Marisa really meant the world to CJ from the way they interacted during the session. They told me all about how CJ brought coloring books for Marisa while she was sick so that she'd stay busy and the thoughtfulness of it all nearly made me tear up! The proposal itself sounded magical — CJ proposed during a family beach trip on the 4th of July, and I can just imagine the two on the beach with fireworks going off all around.
My favorite picture from this session is the one in which CJ is lifting Gavin up into the air and both parents are looking at Gavin while Gavin himself looks straight at the camera with the biggest, cheekiest smile. They look like the picture-perfect family there and I hope this engagement will only spell the beginning of many more wonderful moments for them.
Grand Teton National Park Captures Breathtaking Moments
If you want to capture the love between you and your partner in the midst of the Tetons, don't hesitate to contact me! You can even get the photos from your session printed out and framed to look at whenever you please.