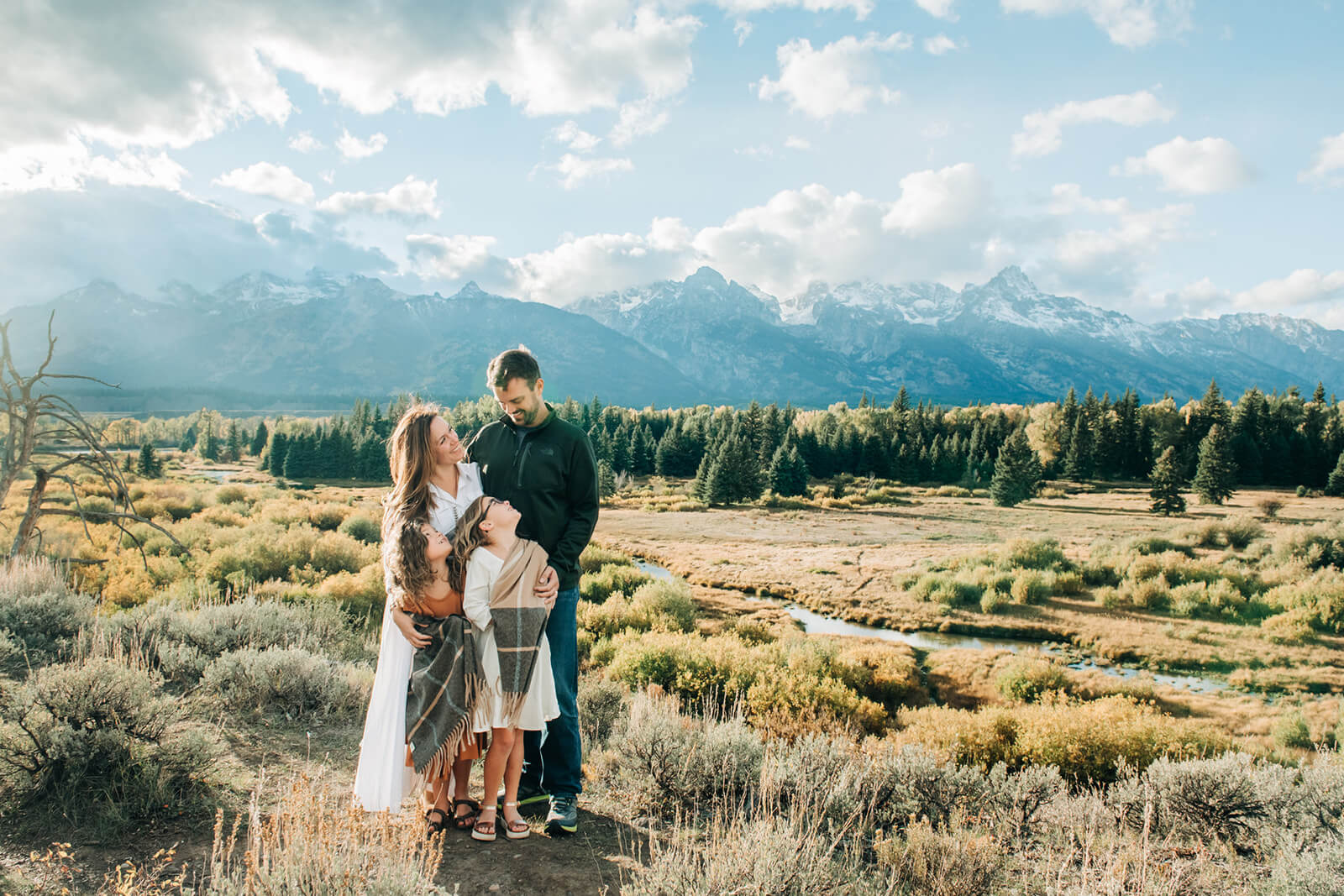 My family session with the Clemmer I count myself incredibly lucky to have a job that allows me to head down to the incomparable Grand Teton National Park and spend hours shooting portraits of beautiful and interesting families from all over the country. I especially enjoy my time when these families are struck by awe and marvel at the sheer beauty of the surroundings because, even though I've visited the GTNP a million times, I feel the same way every time! This is precisely how my session with the Clemmer family passed, with lots of laughter, love, and good old-fashioned appreciation for the great outdoors.
The Clemmer family loves to take their two girls around the country to introduce them to every place one by one and, I have to say, I'm quite envious! I was able to capture the girls' enthusiasm for discovering new places as they ran around the park, throwing rocks into the pond, twirling around to show off their dresses, and serenely gazing at the peaks in the distance once they eventually got tired. Those weren't the only candid moments I captured of the family — I clicked away as mother and daughters shared a moment by the Blacktail Ponds Overlook (looking like carbon copies of one another!). What I loved about these ladies was their wild and free hair, which really fits in with their outdoorsy personalities. I also got to take some photographs of Mr. and Mrs. Clemmer sharing a moment, and I couldn't help but be reminded of the endurance of love.
Capturing Breathtaking Moments in GTNP
If you're a family that's looking for some adventure, laughs, and a photographer to capture it all, you need not look any further. I also offer prints of the session for families to put up around their homes. Send me a message and I can help to answer all your inquiries about the Tetons.