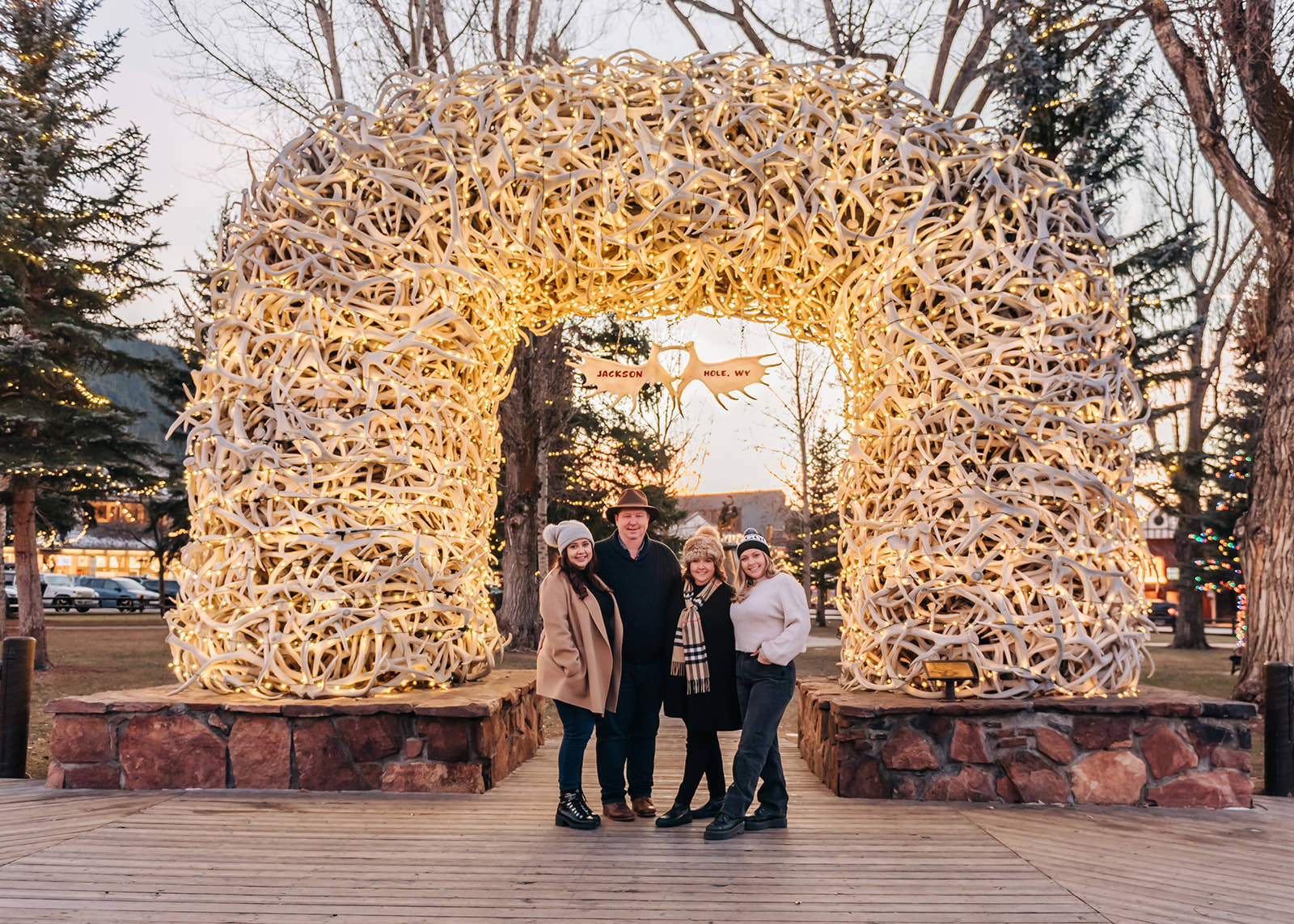 With the turn of the season from summer to autumn, when the wind turns frostier and the leaves crispier, there's no greater joy than to cozy up with your family and share in the spirit of togetherness. A close second is to experience this joy secondhand as you photograph a beautiful family against the backdrop of the magnificent Tetons — I might be biased but there's truly no better setting for the change of the season!
I had the distinct pleasure of being contacted by the Herigons to do a photo shoot for them on Thanksgiving to commemorate their beautiful little family and reunion with their college-going daughters. As avid travelers, they had no problems traveling long and far to witness the unrivaled beauty of the Grand Teton National Park and chose to immortalize their time there.
The Herigons were easily among the cutest and most close-knit families I've seen in my years of being a photographer, and they were one of the nicest too! Even when I saw them walking up to me, hand in hand, I knew it was going to be a joy to capture the love between them. That's why one of my favorite pictures from this shoot was easily the one of the whole family holding each other close together, giggling away at some inner secret that only they could be in on, in front of a festive arch — I think it really captures the intertwining between family and the festive spirit.
Capturing Your Adventurous Spirit in Jackson Hole
If you, too, want to capture your precious moments during the holiday season, feel free to contact me and we'll get the ball rolling on your next great adventure. To make your life easier, I can also offer prints so you can get those memories printed out to cherish forever!