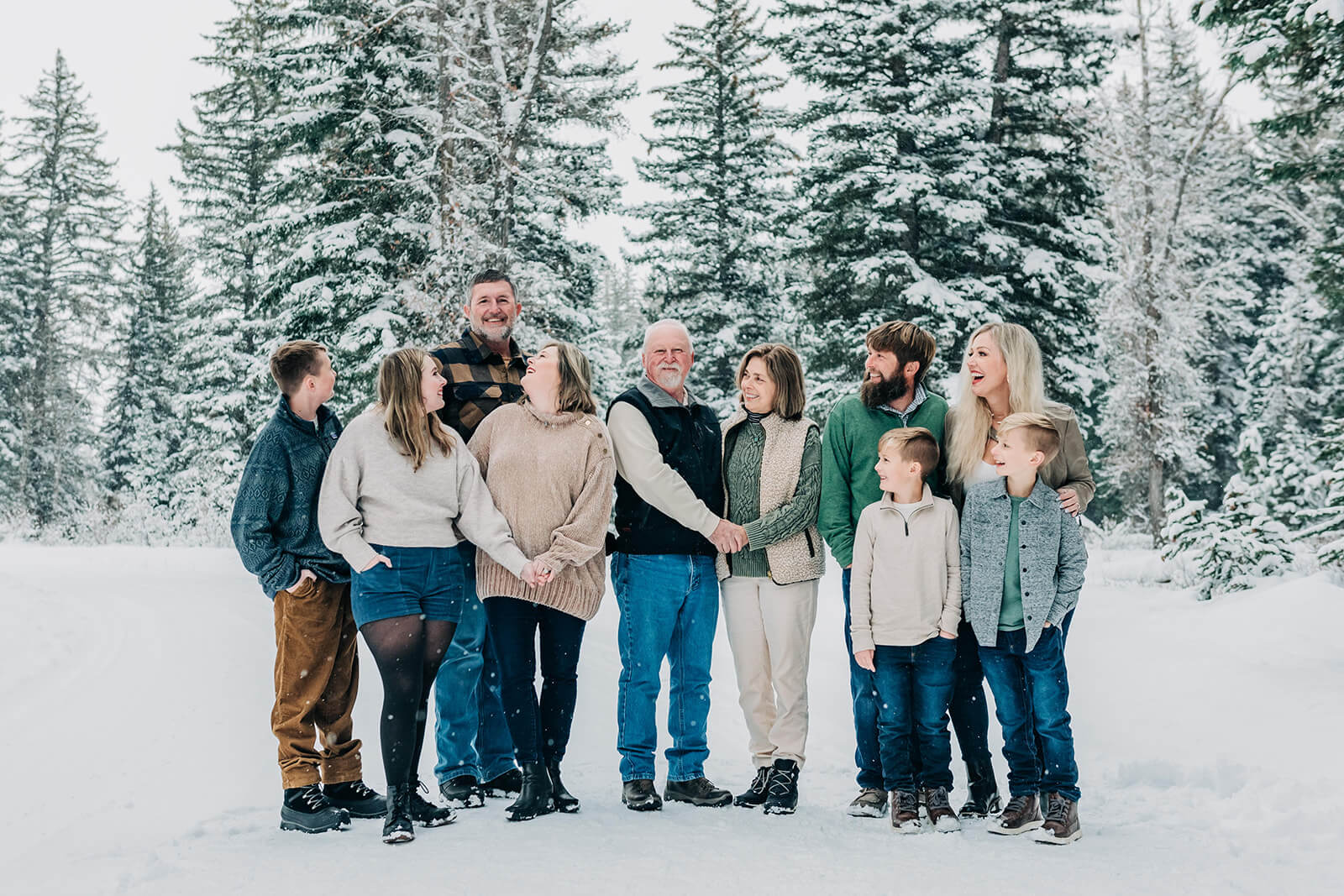 The chilly winter months in the Grand Teton National Park bring with them the opportunity for family portrait sessions with the scores of families who love to engage in winter sports, drink gallons of hot cocoa, and get a wonderful view of the mountains while they're at it. I adore witnessing the happiness of families who are shivering through their warmest clothes but have the biggest smiles on their faces because they feel truly at home among the majestic mountains.
I had the pleasure of meeting such a family when the entire Duke family clan came down to the Tetons, all the way from Alabama, for the Christmas season — complete with grandparents, two sets of parents, and four kids in tow! Having such a close-knit extended family is rare to find but I could tell that the Dukes had a special bond with the way the kids were all running around and fighting in the snow as the parents looked on in joy and contentment.
I was able to do a family portrait session for each family branch — the grandparents, their daughter with her family, and their son with his family. I also took many portraits of the whole extended family together. My favorite photograph, by far, is the one of the whole family standing in front of a grove of pine trees and laughing away, with not a single one of them looking at the camera except the proud grandfather. These are my favorite moments from all sessions — the ones in between frames that can truly capture a family's happiness.
Celebrating Family in the Tetons
If you're planning a holiday to the Tetons with your family for the upcoming season and want to have those memories captured, feel free to reach out to me. You can also get prints from our session so you can hang those memories around your house to cherish forever.