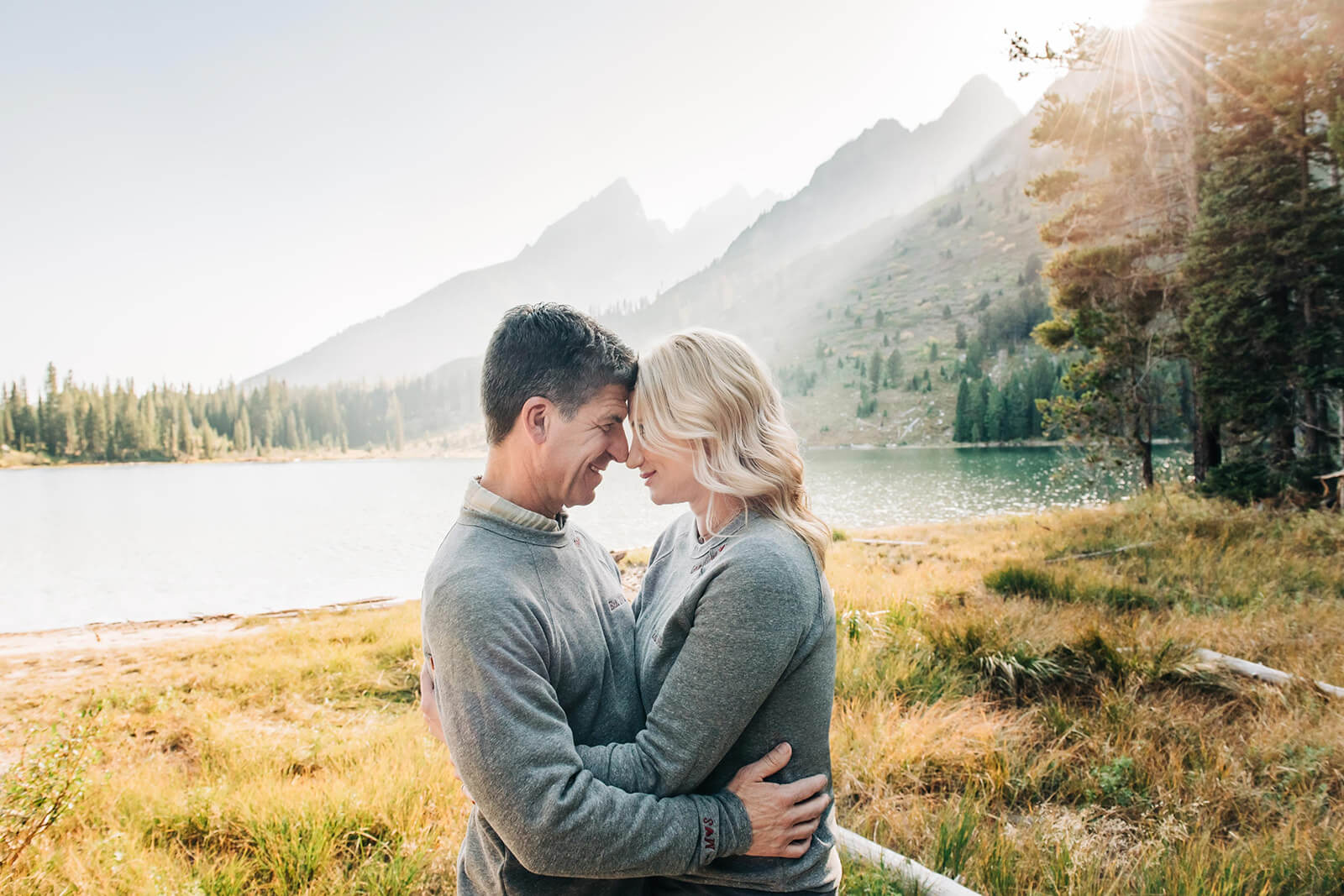 What a beautiful couple! Margot and Steve have been married for 30 years, and they scheduled a couples session to celebrate this milestone anniversary. Jackson Hole has been on their "bucket list" of places to visit (and photograph!) for a while now. That's why we decided to celebrate this moment with a road trip adventure session across Grand Teton National Park.
The weather couldn't have been more perfect for this portrait session, too! Notice the sun streaming through the trees and reflecting off the water. There's even a bit of a misty glow coming down from the mountains. This is one of many reasons I love portrait sessions with Jackson Hole as the backdrop! Such a gorgeous place to capture these special moments.
Margot and Steve have seven children together - and they just became grandparents to a little one! I really enjoyed their playful energy and the beautiful love that clearly emanates from the inside out. What a fun way to celebrate their anniversary! And now they have gorgeous portraits decorating the walls of their home and to share with their big, beautiful family.
CELEBRATE MILESTONE MEMORIES WITH A COUPLES SESSION
Margot and Steve have created lots of memories during their 30 years together. And now they have printed portraits to capture this moment-in-time celebration of their relationship. Whether you're newly engaged or celebrating an important anniversary, capturing these special moments is what keeps the memories alive for years to come. Contact me to book your next portrait session today!