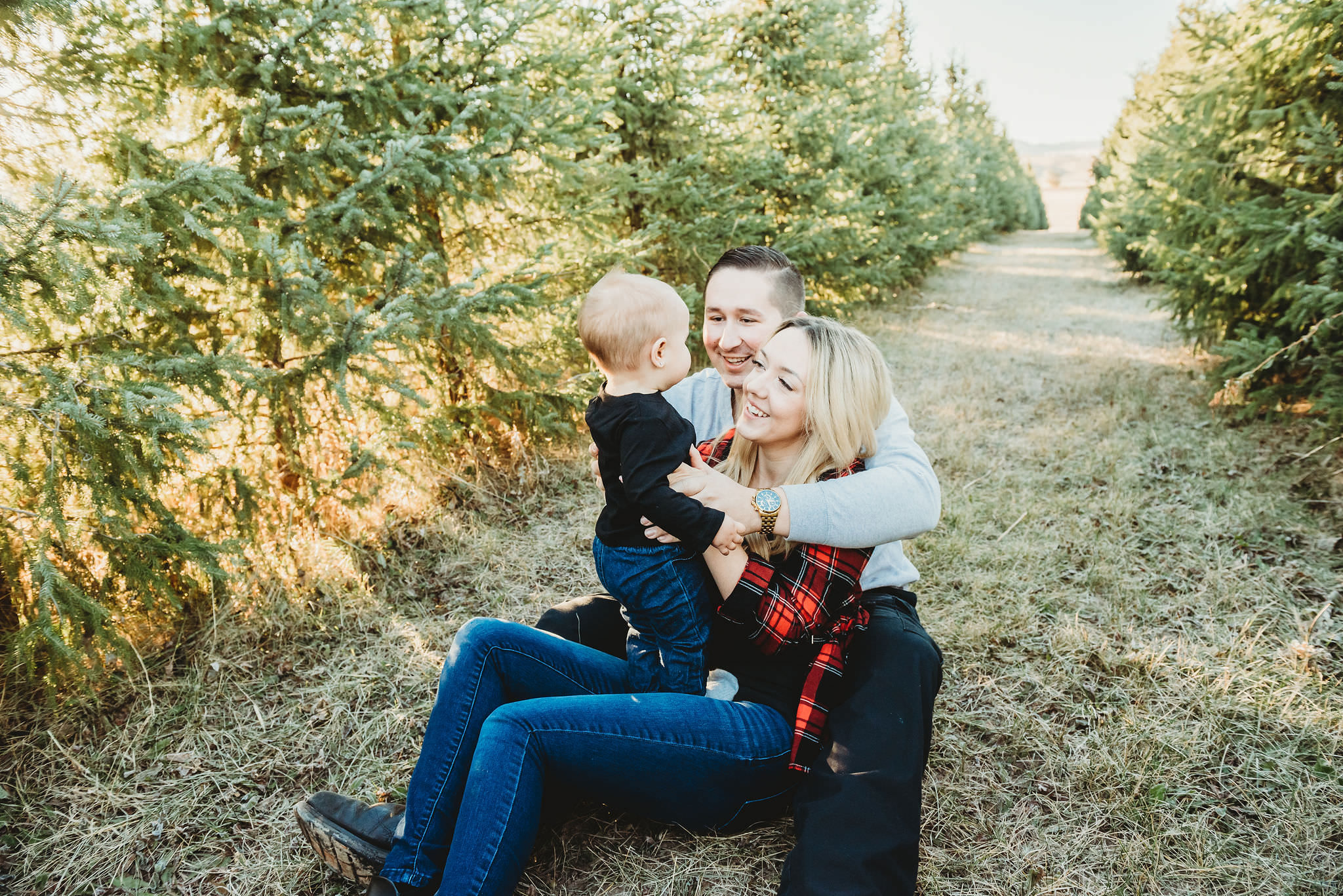 I love to capture families during the late fall, and this session was no exception. I love how the cool air makes everybody's cheeks a little rosier, but the ground isn't covered in snow yet, so everybody (even the littlest of models) stays happy and relatively warm. With that, it's no surprise that this Idaho Falls holiday session checked all the boxes for me. And we haven't even talked about how great the Witte family was!
We headed out to one of my favorite holiday session locations, Wolverine Tree Farm. This spot served as a beautiful backdrop for this session. Let's face it: nothing that says "holiday" quite like a tree farm. It's so fun to take clients out to Wolverine, where there are rows and rows of trees (the perfect place to find our own little corner without too many people milling around).
I was so grateful to work with the Witte family, who has so much to celebrate. It's a great season of their lives to capture. Ben is getting ready to graduate this semester, and Ellie is turning one in just a few weeks. This Idaho Falls holiday session was a great way to put a bow on the wonderful things happening in the Witte's life.
Ellie was a great model, willing to pose and give us all the smiles we could ask for. I loved getting to capture the Witte's and loved how easily they relaxed into the session. They were great sports and allowed me to grab the very best pictures of them.
There's Still Time to Schedule Your Idaho Falls Holiday Session
Can you believe that it's already November!? Have no fear, there's still time to schedule your Idaho Falls holiday session. I have scouted the best spots to get perfectly wintery shots that you will treasure long after this decade we call 2020 has ended.
Have an idea for a holiday session? Let's chat!