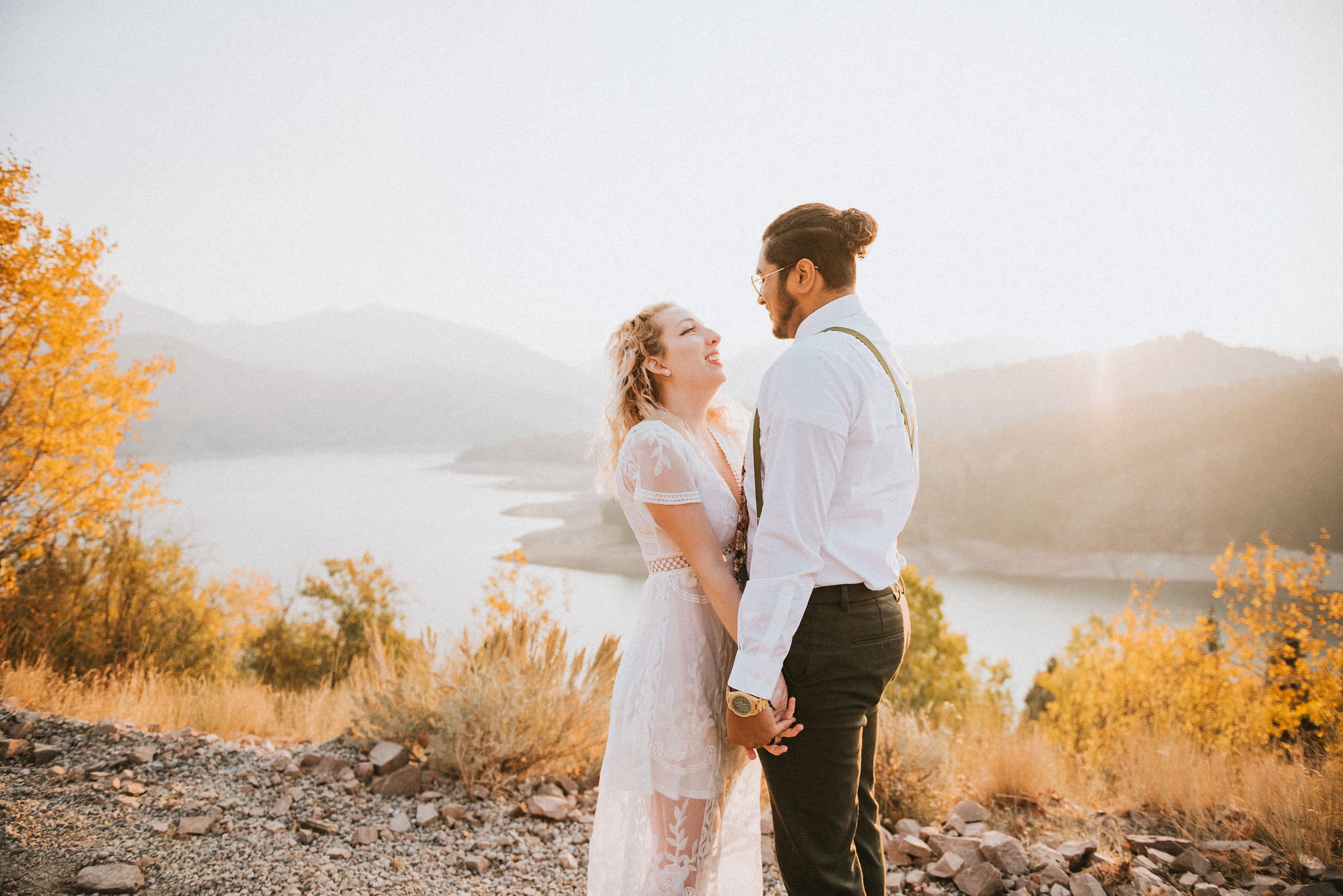 Kody and Julie would be the first to tell you that it was not love at first sight. But looking at them today, you would never know it. Kody and Julia's love feels like sunshine-- radiating and glowing. This Swan Valley bridal session was such a sweet and intimate time for Kody and Julia. It was an absolute pleasure to capture it.
Kody and Julie met a few years ago, and after a short engagement, they got married this past August in San Diego.
Since the couple got married out of state, this Swan Valley bridal session was a great way to grab some pictures of just Julia and Kody. I love it when couples opt for sessions like these because it's a low-stress and fun way to get enjoy wedding clothes one more time to take some stunning photos.
I loved Julia's sheer and flowing dress, and the way that the sunlight danced through it in these images. This Swan Valley bridal session was a beautiful way to capture Kody and Julia's unique personalities. I especially love the pictures of them dancing and snuggling up together by the lake.
Embrace Events created Julia's bouquet, which provided a high impact on these images. Give me extra-large bouquets filled with moody flowers and spray, and you've basically unlocked my heart. The colors of the bouquet were stunning with the fall foliage, a match made in heaven!
Thank you so much, Kody and Julia, for letting me join you for this romantic Swan Valley bridal session! I wish you a lifetime of love and happiness!
---
As an Idaho Falls, ID, based intimate wedding and engagement photographer, I love to work with couples throughout the region (Rexburg, Pocatello, and Jackson, WY). I love to work with couples throughout the U.S. and abroad. Have an idea about a session in your area? Let's chat!