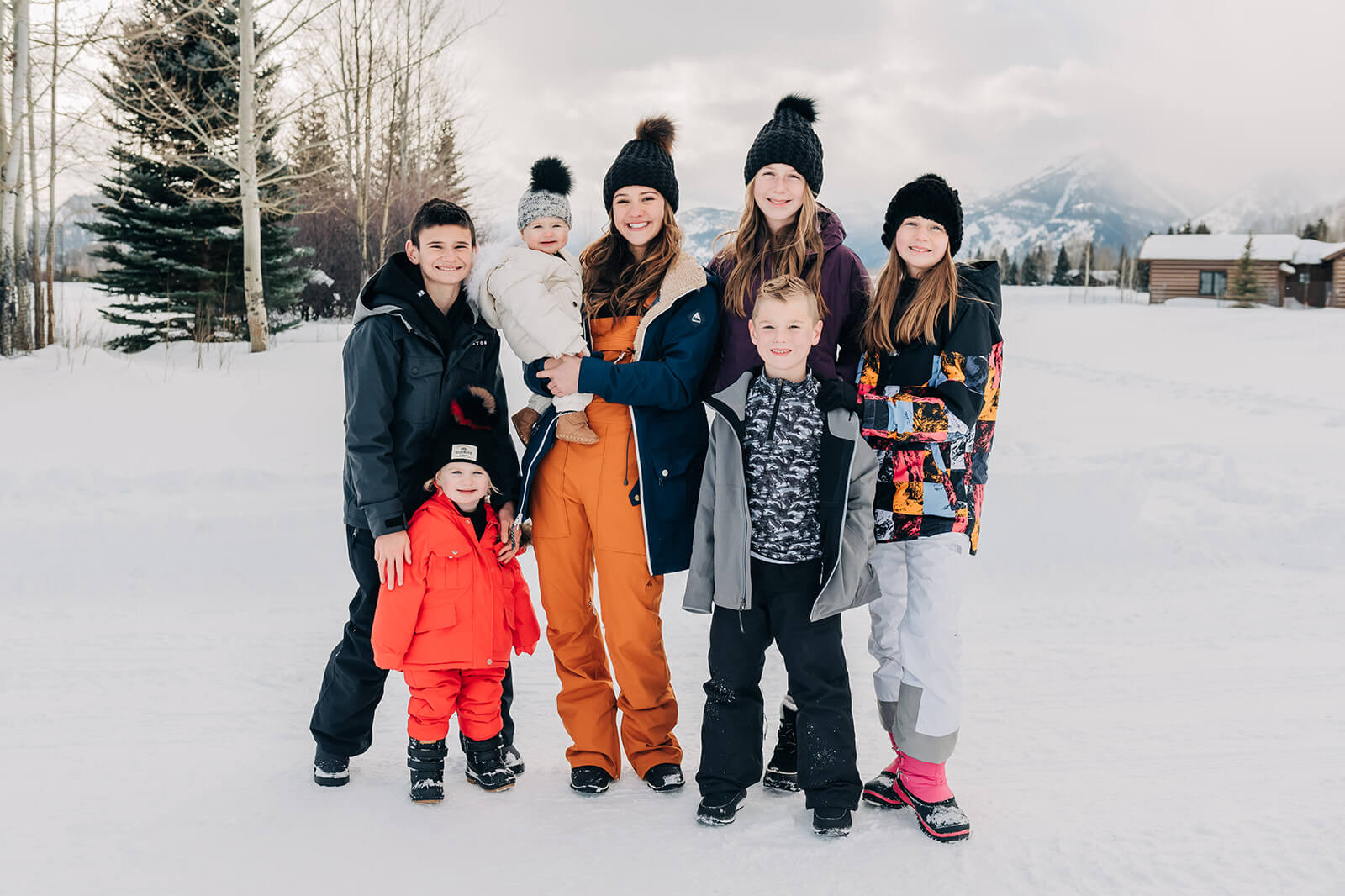 I love being in and around big families who stick together, so I had the time of my life doing an extended family portrait session for the Wittmers in the breathtaking winter landscape of the Grand Teton National Park. The entire Wittmer clan of 15 people came down to Jackson Hole for the express purpose that the grandparents wanted to show their kids and grandkids their favorite place in the world! I have to say, the grandparents have great taste.
The Wittmer family clan was a fun and rowdy bunch, with the children running around on the slopes and playing tag with each other almost as soon as they arrived. I really enjoyed observing the dynamics between the cousins, who ranged from toddlers to teenagers, and took great care to include one another in the games. Meanwhile, the adults watched from afar while sipping on coffee, finally glad to be away from the mundanity of work and enjoying breathing in the fresh, mountain air.
The snow had fallen several feet deep during this session, so everyone was bundled up warmly and the contrast between the colorful winter outfits of the family members against the white snow made for some very eye-catching photographs! My favorites include one of all the cousins standing together — those are my unexpected favorites from all extended family portrait sessions!
Capture Unforgettable Family Memories in Grand Tetons National Park
If your family is in dire need of taking some beautiful pictures of everyone enjoying a fun vacation together, don't hesitate to reach out to me and start setting up your arrangements to come down to the Grand Teton National Park. Extended family portrait sessions are a fantastic way to get everyone together, and we can capture some adventurous moments. I can even offer prints from the session for you to commemorate those memories for years to come!