With the winter season set in across the country soon, many people are starting to wonder where to embark for their next great winter adventure. Look no further, because the Grand Teton National Park is arguably one of the best places in the entire country to spend the season for the breathtaking vistas and undeniable serenity it offers to visitors. The best part is that it provides a broad and all-encompassing array of winter activities, from skiing to sleigh rides, to snowmobiling and wildlife tours in the beautiful Wyoming wilderness.
In case you're worried that some of these activities may not be for you, don't be! The great thing about the Grand Teton National Park is that it has something for everyone — solo travelers, families, those who are fond of winter sports, and those who just want to sit back, put their feet up, and relax! With this guide by your side, you can simply shortlist the activities that really appeal to you and curate your specialized Jackson Hole itinerary around them.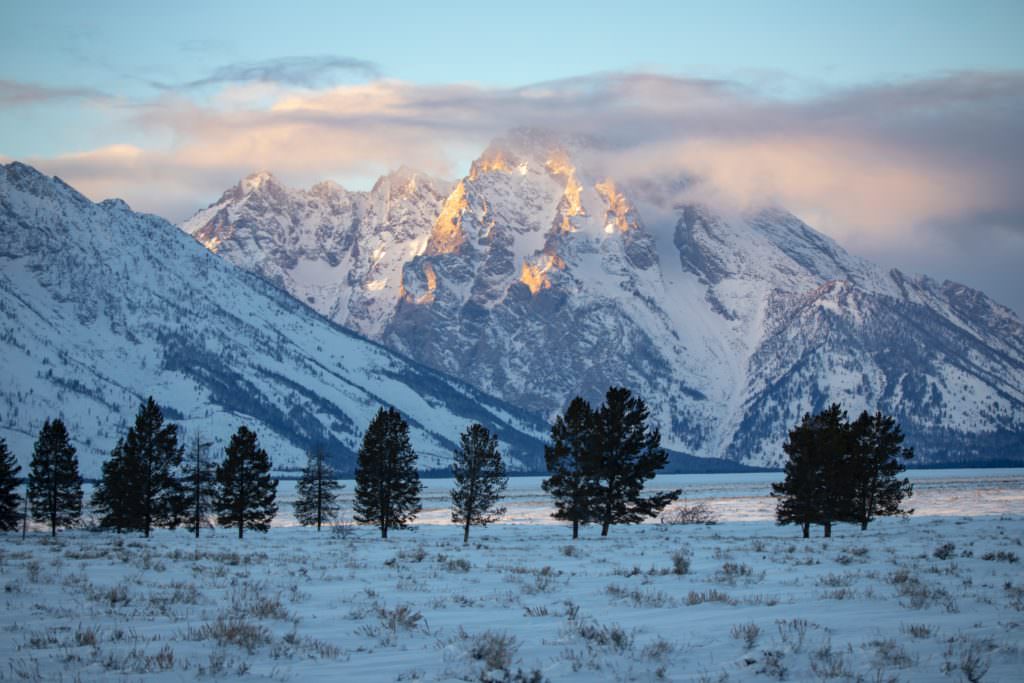 1. Skiing
Of course, the very first activity to be featured on our list is one of the greatest winter sports and a Jackson Hole specialty: skiing! The Tetons experience an average of 500 inches of snowfall in the year and have an exceptional range of slopes for skiers of all levels so it really is the perfect place for you to visit regardless of whether you want to learn or find some challenging slopes to up the intensity of your skiing excursions.
If you're an expert, you'll probably want to check out Snow King, which is one of the steepest sustained pitches of any area in the lower 48 and is often graced by national ski teams looking to practice. Another option is the Jackson Hole Mountain Resort, often proclaimed to be the nearest experience to European ski slopes in the US. For those looking for a more easygoing experience, however, the Grand Targhee Resort is an excellent option.
2. Snowmobiling
With hundreds and hundreds of miles of beautiful winter terrain, it would be a shame to visit the Grand Teton National Park without at least trying to see its vast enormity. The best way to get a tour of the park is to rent a snowmobile for a day or even join in on one of the tours that take you through the park on snowmobiles.
A snowmobile is the best (and only) way to see Yellowstone National Park in the winter months since it's closed to vehicular traffic during the season. This will offer you the once-in-a-lifetime opportunity to witness the diverse wildlife of the park up close and gaze upon geological wonders like Old Faithful. You can also take a trip past the Granite Hot Springs and stop to take a dive into its welcoming hot waters.
3. Sleigh rides
The perfect option for many families, sleigh rides will put you in the most festive mood as you and your family are drawn across the magnificent park in horse-drawn sleighs. There are a diversity of tours available, with many of them taking you right up to the National Elk Refuge for an up-close-and-personal experience with the elk population while others take place after dinner along the banks of the magnificent Snake River.
Regardless of which option you choose, remember to dress warmly and maybe even bring along a mug of steaming cider to sip upon!
4. Ice-skating
Remember when we said there's an option for everyone? If you have kids, or even if you just love ice skating yourself, you can explore some of the many ice-skating rinks Jackson Hole has to offer!
There are several free outdoor rinks, such as "Winter Wonderland" in the Town Square, Powderhorn Park RInk, Rodeo Grounds Rink, and several others. There are also several indoor options, which would cost you between $8-10 for adults and $5-6 for kids.
5. Fat biking
A relatively new phenomenon, fat biking is a great way to explore the winter terrain of the Grand Teton National Park without necessarily paying for any expensive tours (only the rental cost of the bike itself!) Fat bikes are simply bikes with oversized tires that allow you to ride on soft terrains, such as snow. If you're in an adventurous mood, you can choose to take to the park yourself. Otherwise, you can also opt to join one of the tours.
The only company that offers tours at the moment is Teton Mountain Bike Tours. You can also rent fat bikes from here at a rate of $50 for a half-day and $60 for a full day.
6. Immerse yourself in art & culture
For those looking for a more cultured experience within Jackson Hole, the National Museum of Wildlife Art is the place to be. This is the only museum in the world dedicated entirely to the appreciation of wildlife in art. A trip to this museum helps visitors to gain an understanding of the local wildlife for the duration of their visit and fully immerse themselves in the Jackson Hole experience.
7. Snow tubing
One of the most fun activities in the world, snow tubing is an experience unlike any other in Jackson Hole! This doesn't necessarily have to be just for the kids ​​— it can also be for the adults looking to unleash the child in them.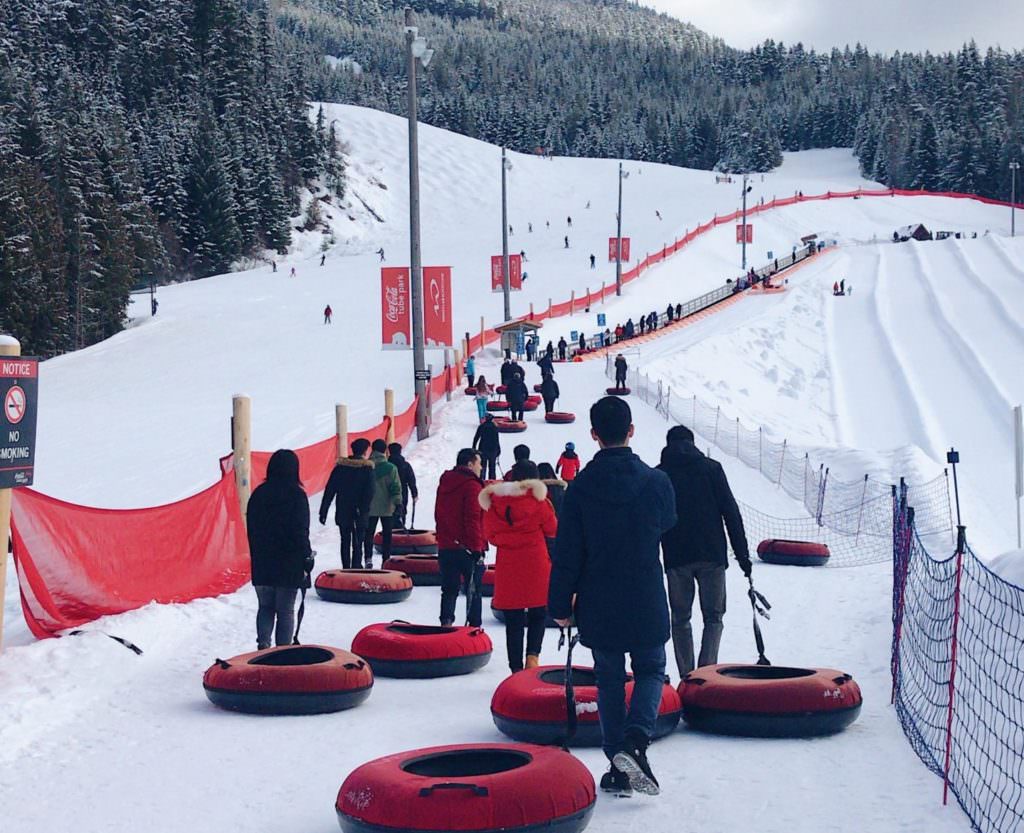 Snow tubing is essentially a fun activity in which you sit in a large inflatable 'tube' that slides down a slope and makes you laugh and shout like a little kid as you do so! There are snow tubing parks located at Snow King Ski Area or nearby Grand Targhee Ski Resort and both are equipped with conveyor belts to make it easier for the tubes to go back up and for you to have even more fun! The latest Cowboy Coaster at Snow King offers an exhilarating 456 feet of twists and turns.
8. Tram & gondola rides
If you're looking for a more relaxing vacation, don't worry — we've got you covered! For those looking to put up their feet while staring at the gorgeous scenery Jackson Hole has to offer, a great option is to take the Aerial Tram. This takes passengers up a whopping 10,450 feet to get unparalleled panoramic views of the Grand Teton National Park ad beyond. The best part is at the top: Corbet's Cabin, with its delicious and mouth-watering waffles! These tram rides are the perfect option for families.
Alternatively, you can also opt to take the Bridger gondola, which will take you up an impressive 9,000 feet.
9. Spas and wellness centers
Another one for those looking for a relaxing getaway in the mountains, the spa and wellness industry in Jackson Hole is thriving! This is the place to be for those who've come back from a long day of sightseeing, skiing, biking, and all else! Take a moment to unwind and let go with a soothing facial or body rub. Most spas in the area make a point to use ingredients sourced from the immediate surroundings so as to give visitors the authentic Tetons experience!
If you're a self-care enthusiast, you may even consider taking some of the world-class yoga or Pilates classes these spas have to offer. Just imagine: you, yoga, the mountains… what more could you ask for?
10. Play in the snow!
Finally, and this is something that the adults especially need to remember, have fun! Go outside, play in the snow, and really let go of that inner child. There are countless spots throughout the Grand Teton National Park that make for the best playgrounds to just squat down, build a snowman with friends, or sled around.
The best-known spots for having some fun are Old Pass Road, Rangeview Park, Cache Creek Trail. Keep in mind, though, that these spots are fairly popular, so they tend to get busy in the afternoon! Plan in advance, and you'll be just fine.