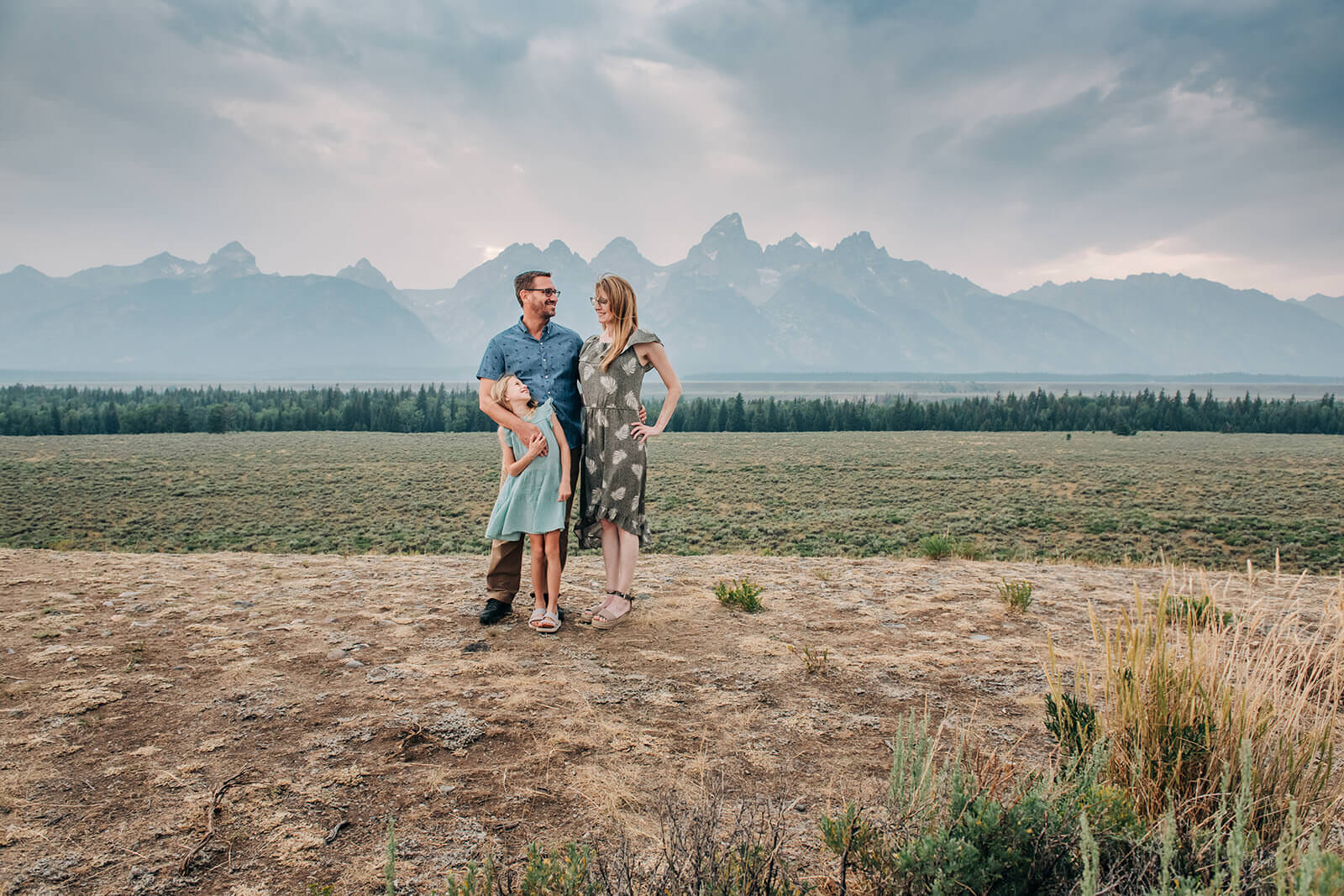 I love being able to meet and create memorable portraits for families from all over America. They all come down to the Grand Teton National Park with stories to tell and the looks on their faces when they see the breathtaking Tetons is a wonderful thing to witness. My family session with the Whitingtons was much the same because their daughter had never seen the park before and was left staring in awe!
The Whitingtons came all the way from Florida specifically to escape to the mountains and get a portrait session done in a place that wasn't a sandy beach! Since I'm so attached to the Tetons myself, I couldn't help but feel proud of the fact that this was the location they chose to document their little family. And boy, were they the most adorable little family. Their daughter was the sweetest girl I've ever talked to and the way she shyly posed in every picture really made my heart swell.
My favorite picture from this session is the one in which the father twirls his wife because, and I realize I'm always saying this, it's always refreshing to see married couples being so in love! Who said that the romance dies out after marriage? In fact, we managed to capture many different images of the two of them alone and I was happy about the fact that they were able to commemorate their relationship as well!
Family Session in the GTNP
If you're interested in getting photographs taken with your family amongst the beautiful Tetons, send me an email and get ready for a session you can always look back on! Better yet, you can get the pictures printed out so that you can frame them, hang them up, and cherish them forever!