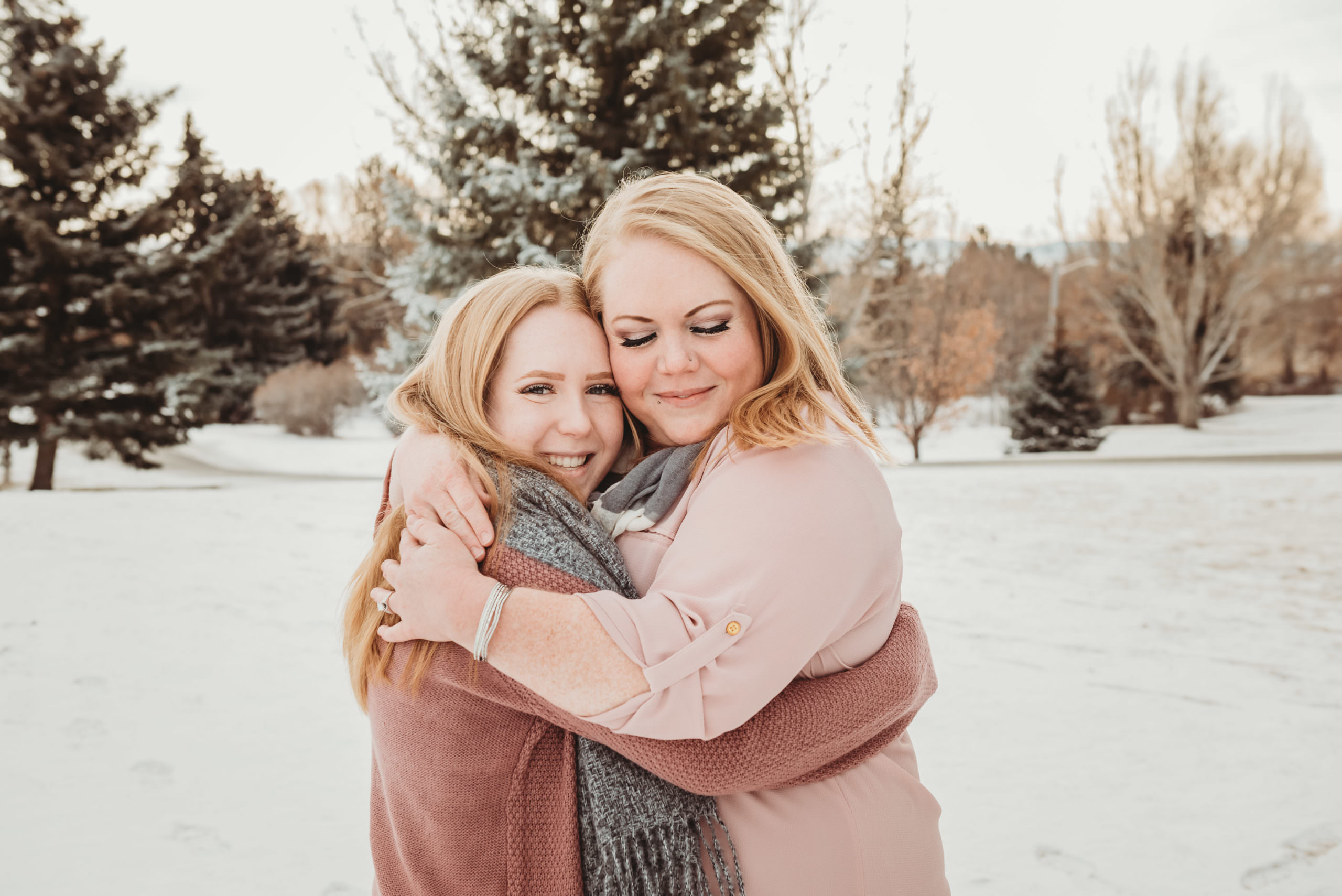 Even though Dave and Ali have recently gotten engaged, they, like millions of other couples, are waiting patiently to plan their wedding in light of COVID. So, instead of waiting for pictures, they decided that the wintery landscape of Idaho Falls was the perfect backdrop for their first pictures as a family! Of course, no family pictures are complete without adding all members (even if that includes a goofy, smiling English Bulldog). As an Idaho Falls photographer, I always get so much joy from learning about and capturing new clients.
One of the things that Ali told me before our session was that one of their family's core values is their willingness to help each other out. And the Teasdales love to spend time together, and I think you can tell in these pictures! They were having so much fun together (especially Tank, who knows how to smile for pictures).
There are so many great spots for sessions in Idaho Falls. As a photographer, it's easy to pick a spot, especially during winter. I really liked the way that the Teasdale's chose clothing that contrasted beautifully with the snowy landscape. The light pinks, reds, and grays will look timeless even after the holiday season!
Idaho Falls Photographer Turned Memory Maker
My official title, "Idaho Falls Photographer," doesn't accurately capture everything I love about my job. Do I love photography? Yes, of course! Do I enjoy creating art for clients to enjoy? Duh. But what I love the most about my job is getting outside, interacting with clients, and capturing images that they can cherish for years to come.
I love the chance to capture a moment in time; sweet curls of crawling babies; gap-toothed smiles, and lanky pre-teens; a dog wearing a sweater; it's all apart of my client's story, and I am honored to be behind the lens for these special moments.