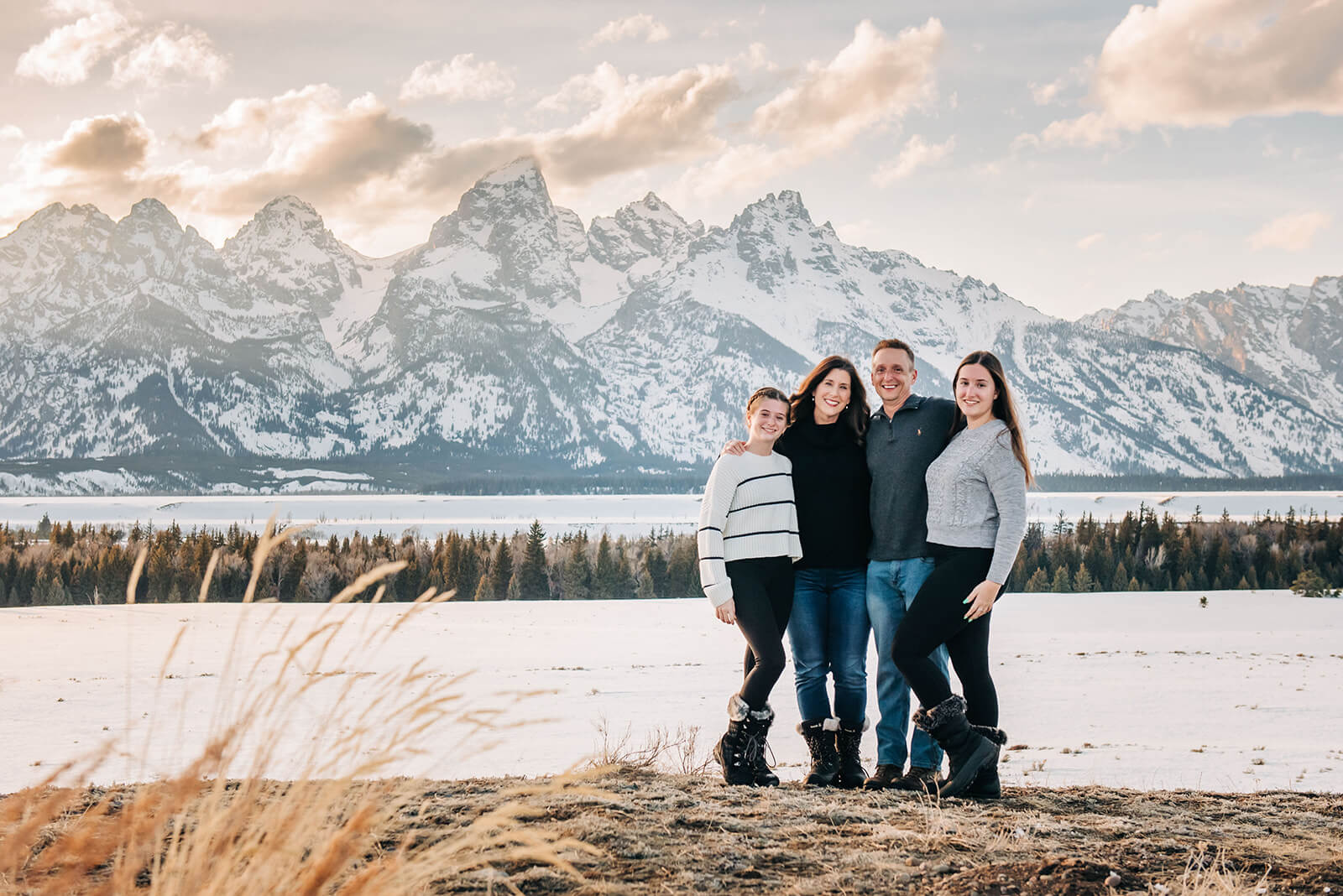 Can you believe that winter is starting to thaw and spring is maaaybbee starting to creep in? I HAD to squeeze this final snowy session onto my blog because it was GORGEOUS. Do you ever have a session where you find something new that you love every time you look at it? This is exactly what I'm feeling every time I look at the Boley family's Grand Teton National Park session from a few weeks ago.
Besides the fact that the Boley family was wonderful and so much fun, I cannot believe our luck with the lighting, scenery, and weather for this late winter Grand Teton National Park family session. The Boley's wanted to schedule a session to commemorate their final vacation before Brooklyn, their daughter, graduated high school. Since their last family photos were in 2017, it's safe to say the girls have probably changed a little since the last time they were in front of the camera for professional family photos.
I especially love the photos of Brooklyn wearing her graduation cap. It's so celebratory and will look fabulous on graduation announcements in the spring! Thank you so much, Boley family, for taking some time out of your vacation for this session! I had so much fun getting to know your family and capturing you in Grand Teton National Park! (And congratulations, Brooklyn!)
Grand Teton National Park Family Photos Offer Unparalleled Beauty
One thing that I love about Grand Teton National Park is that the magnitude of the mountains actually translates to the images. Have you ever seen an amazing sunset and tried to capture it, only to find the result was a blah recreation of the beauty in front of you? I never experience this disappointment when I'm shooting at Grand Teton National Park. The mountains serve as a breathtaking backdrop, don't you think?
While the Teton Mountain Range is beautiful to capture any time of year, I especially love when the snow is flocked on the peaks and valleys, making it the perfect winter backdrop for visiting families. Contact me to learn more about a Teton family session and book yours today!