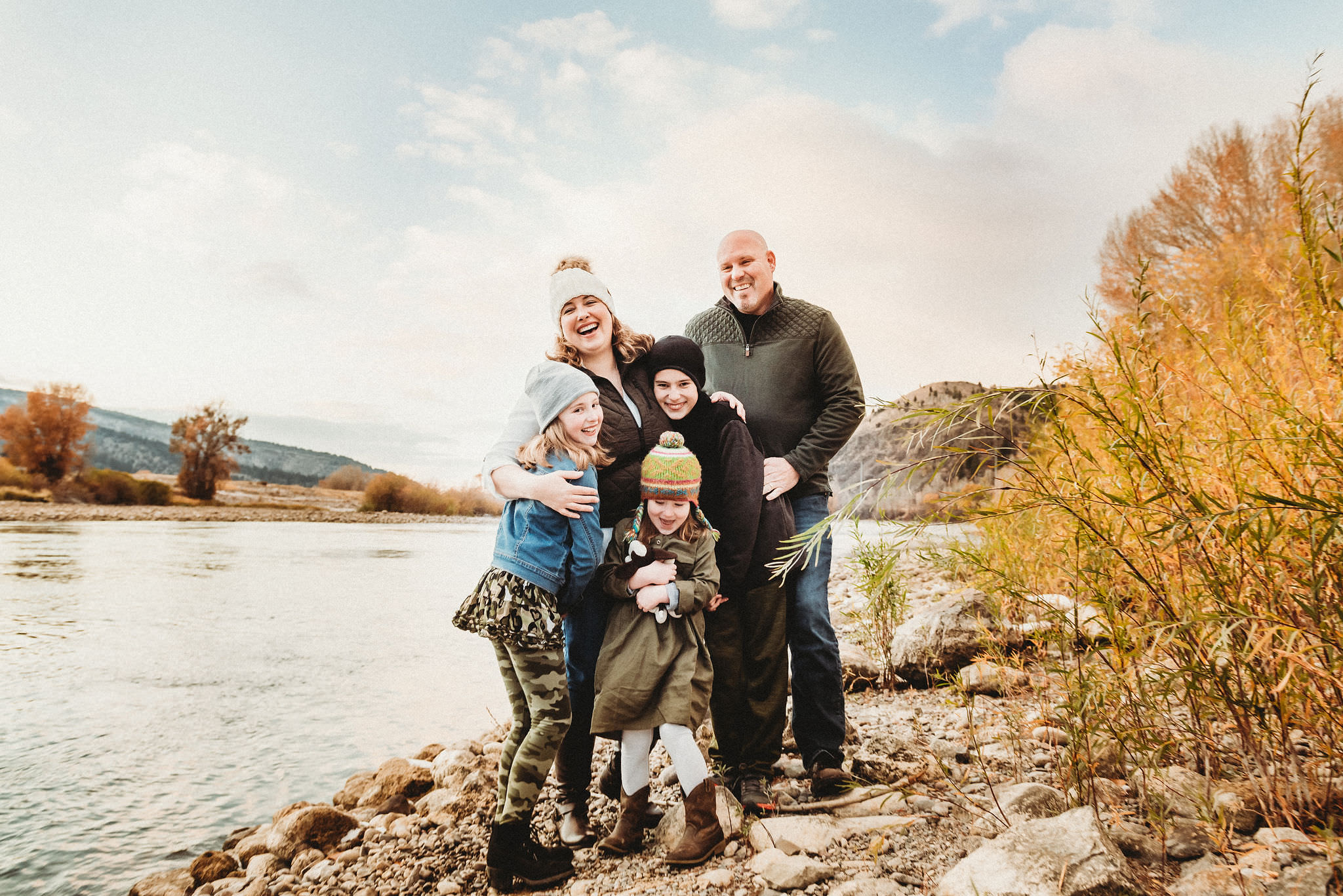 The Buchanan family recently relocated to the area, looking for a new adventure. So we planned this Palisades Reservoir family session to commemorate the occasion. There is something so special about a family session where everybody is comfortable embracing their unique personalities. Marete hoped this session would be filled with natural, unstaged photos of the family having fun. I loved seeing how each personality was able to show up without the expectation of posing and structuring each shot.
You can tell the Buchanan family loves to spend time together. Look at how natural each person's smile is as they play, laugh, and explore together. I would imagine that their recent move to the area has been filled with hundreds of moments just like this. I love that Scott and Marete are instilling a sense of adventure into their kids (life doesn't have enough of that, does it?).
The Palisades Reservoir served as a perfect backdrop for this family session. It was a beautiful (and a little chilly) day for fun family photos. The snow dusting the foothills in the background is a simple reminder that a new season is upon us (quite fitting for the Buchanan family if you ask me).
Beautiful Palisades Reservoir Family Sessions
Palisades Reservoir family sessions are always some of my favorite because there are so many different spots that we can shoot. The best part? All spots are within range of each other. This minimizes moving around and maximizes time spent capturing timeless photos.
Whether you like mountains, water, beautiful landscapes, or an easy place to get to, you'll find that this shooting location is the ideal fit for many sessions around Idaho Falls.
I am so grateful for the Buchanan family trusting me to capture this exciting time in their lives! I cannot wait to watch your adventure unfold!