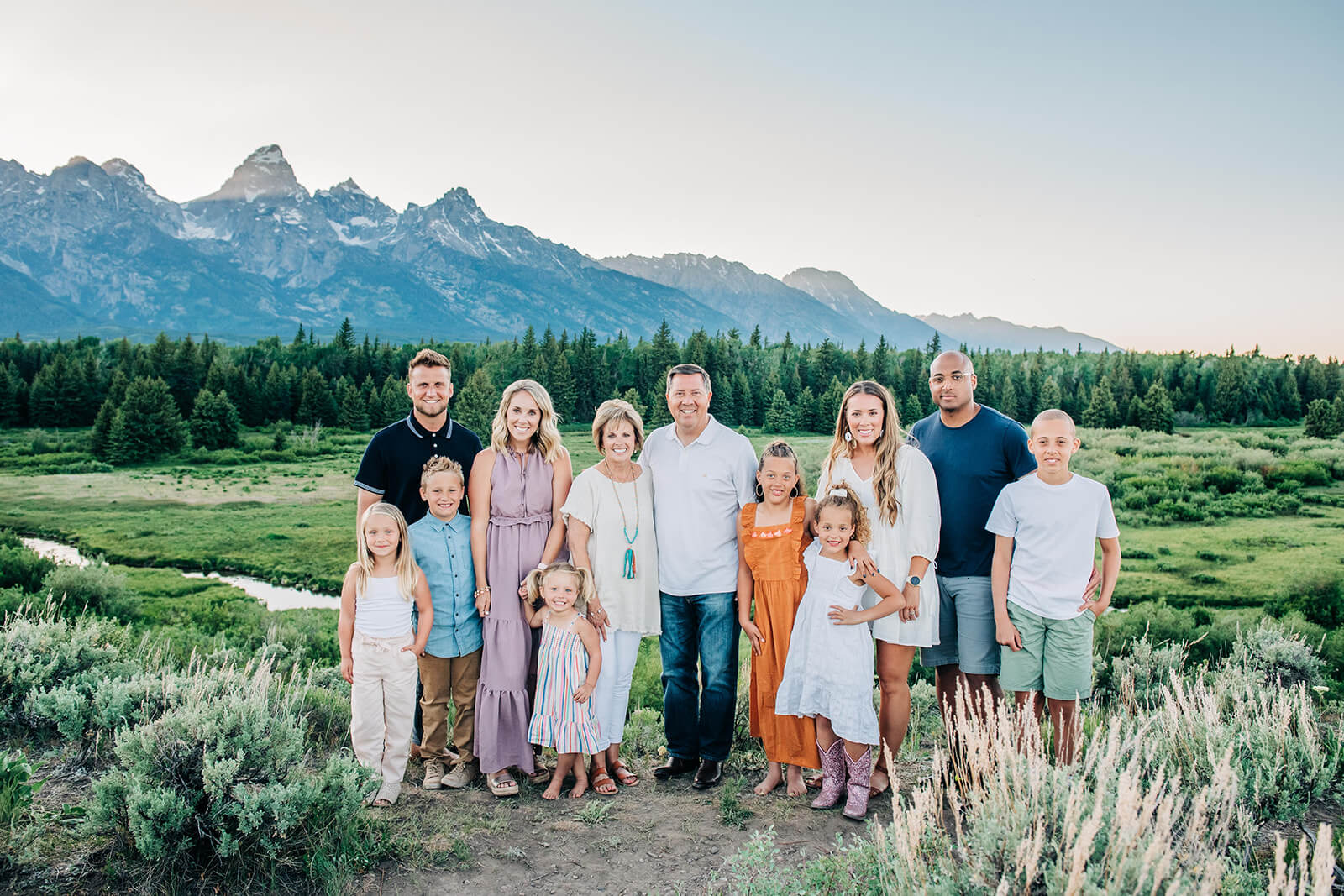 What better way to spend these lovely summer days than to head down to Grand Teton National Park with your family in tow and capture some memorable moments? With the mountains in the background, the warm sunshine filtering through their hair, and the kids chasing each other through the park, it was certainly a day for the McIntyres to remember.
When working with extended families, it's always so comforting to see how even when you start your own little family, you're still part of a bigger support system that will always have your back. It really makes you think about what a blessing it is to have a big family. The McIntyre extended family was such a joy to work with, casually suited up in sundresses and polos — the epitome of a picture-perfect family.
I was able to capture images of everyone together, the individual families and even the couples alone! My favorites pictures were of the girls hugging each other and sitting on a picnic blanket. It's reminiscent of that special bond you have with cousins you can call your best friends. I also especially loved the images I photographed of Kevin and Debbie, still going strong in the midst of their beautiful family.
Grand Teton National Park Captures Breathtaking Moments
There are so many great things about doing a photoshoot with your extended family — the picturesque view, getting to spend time with your loved ones, but perhaps best of all is that you can also get the pictures printed out and hang them up on your walls to cherish forever. So, if you're heading down to Jackson Hole anytime soon, contact me and I'll make sure to capture your story in its most unfiltered form.