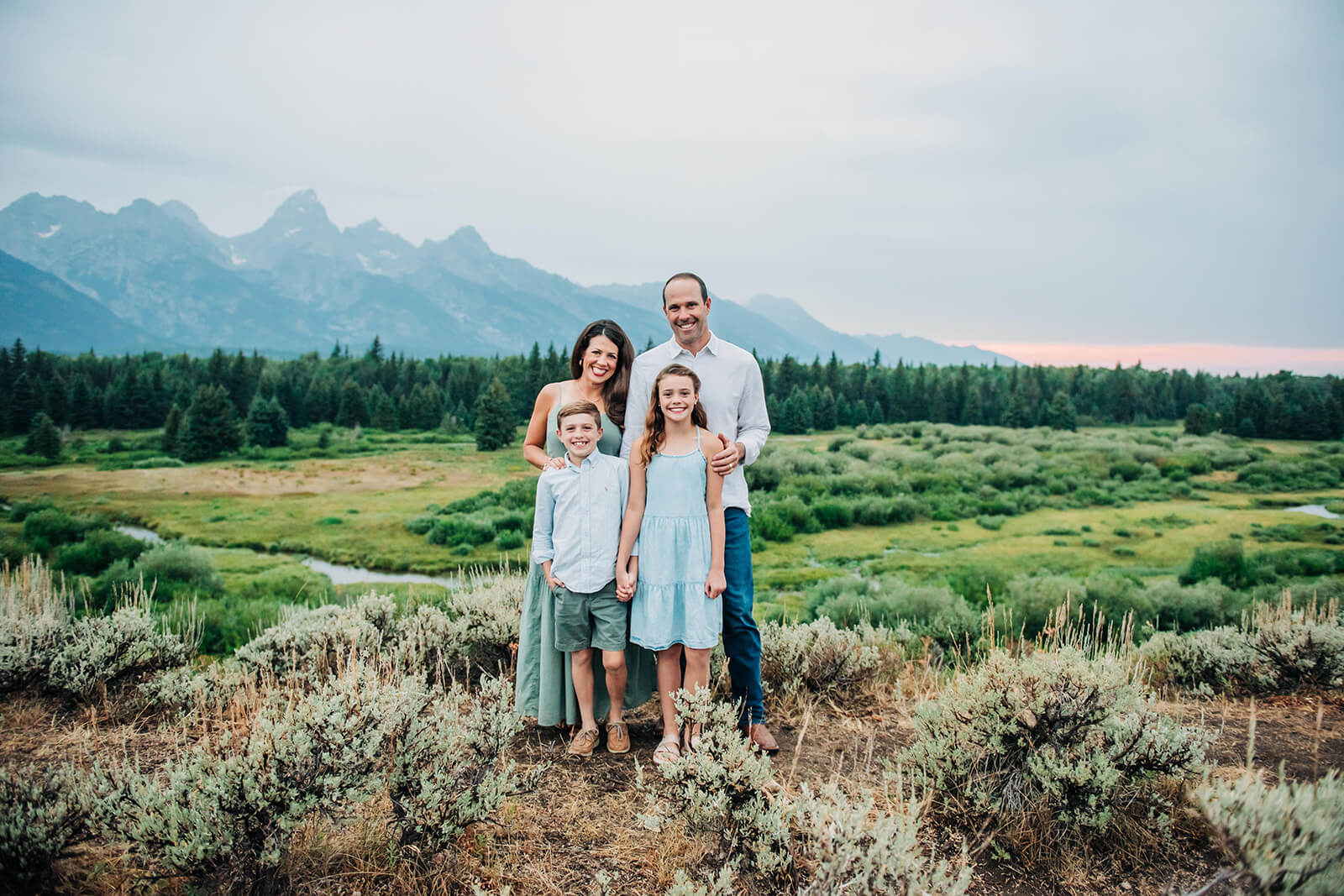 I love spending my days out in the magnificent Grand Teton National Park with the wind in my hair, my camera slung around my neck, and a photoshoot to do for a beautiful family. My experience with the Sensintaffar family was no different and this picture-perfect family smiled brightly as I captured the day.
The Sensintaffars were super excited to come down to the Tetons since they love new adventures and, boy, did it show as we trekked all over the park to get the best shots (and a bonus glimpse of some moose)! The kids, Paige and Cade, were the sweetest children and weren't afraid to show to be themselves in front of the camera! Dressed to the nines, they struck poses, held hands with each other, and laughed — truly a beautiful family.
What I loved most about the Sensintaffars was how affectionate they were with each other — something that showed in the photos. There's this one picture in which Paige tightly hugs her dad and you can really tell she's the apple of her father's eye. But the cutest picture, by far, is the one in which Paige and Cade are hugging and smiling at each other. It's a rarity to see such a strong bond between two siblings. Overall, the entire family was a pleasure to work with and they even made me miss my family a bit!
Capturing Breathtaking Moments in Jackson Hole
If you're searching for your next adventure but don't know where to go, consider heading down to the Tetons with your family to breathe in the fresh mountain air. While you're there, you can even hire me as a family photographer to capture some of the best moments you'll have with your loved ones. You could even get the pictures printed to put up in your home and cherish forever. Contact me and start planning your big adventure now!