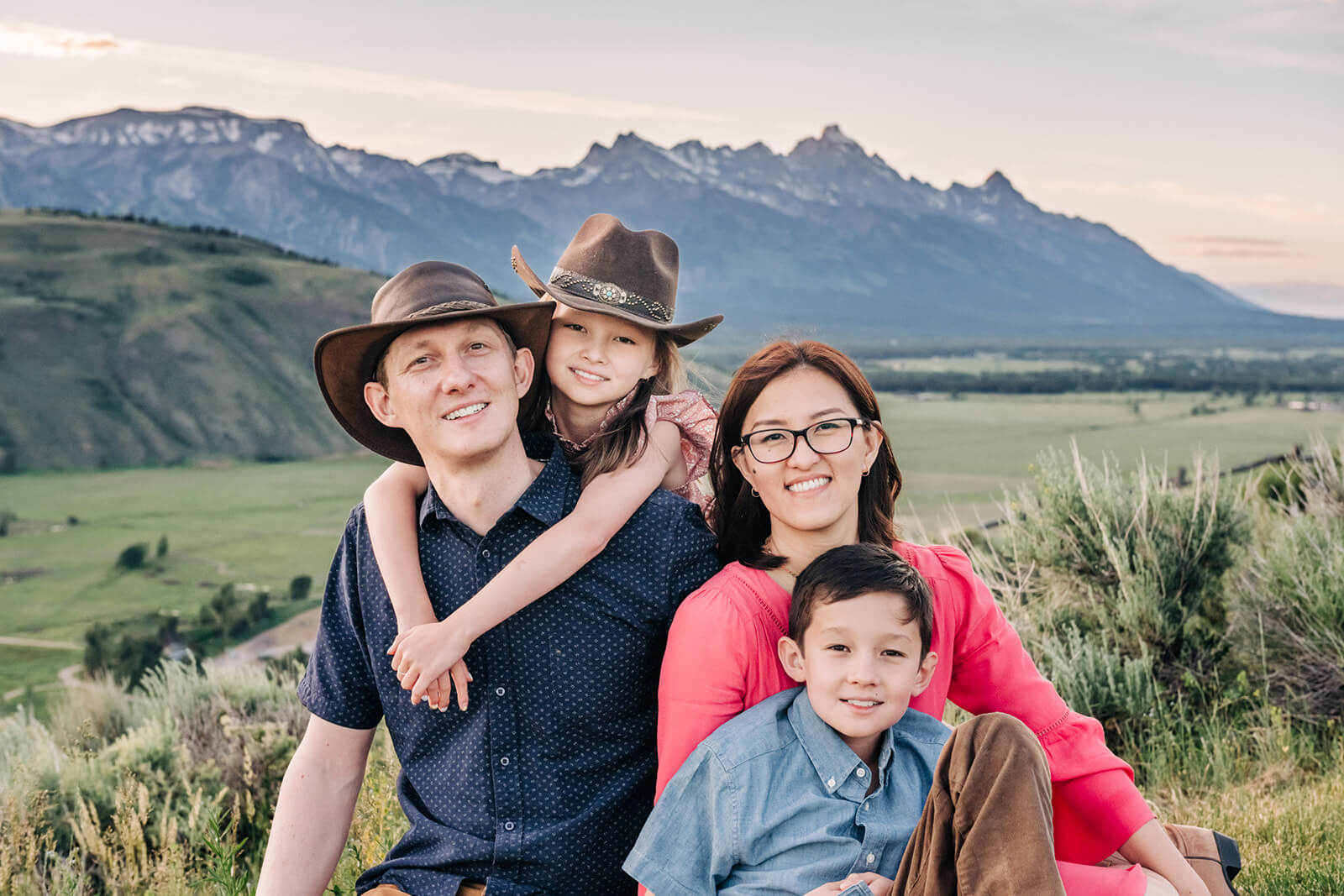 It's always a special treat to meet a family visiting Jackson Hole for the first time and capture their looks of awe and marvel as they set their eyes upon the breathtaking landscape in front of them. My experience with the Erion family was nothing short of a pleasure and being their local tour guide and photographer reminded me to be eternally grateful for the beautiful and special Jackson Hole I get to call my home.
The Erions have a small and cute family and their two children were the most adorable and well-mannered kids any parents could ask for! They love to travel and visit new sites around the country, so the Grand Teton National Park was obviously a priority. They stayed at the scenic Amangani Resort, with its unparalleled views of the Grand Teton National Park, so it was clear that they wanted to create the best possible experience for their children!
One of the reasons why I particularly enjoyed this session was because the Erions took opportunity of the fact that I also offer prints to create a gallery wall of printed art in their home! This was a treasured moment for me to collaborate one-on-one with my clients to not only capture memories that would last forever, but also to put together those captured memories in the best possible way to forever decorate the walls of their home. It wasn't hard either – the Erions were such a photogenic family that all their pictures came out looking absolutely stunning.
Your next great adventure in GTNP
If you, too, are looking to create special moments with your family and have those moments crystallized in time to hang up around your home, you need only make a single stop in Jackson Hole and contact me to ensure that all your wishes are met!